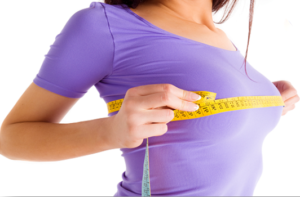 The main reason people go on diets and exercise is to achieve better physical appearance, and there is definitely nothing wrong that.
But one of the most common desires for women is to increase their breast size. If you're one of those, then you might be surprised to learn there are ways to get bigger boobs naturally, no need to go for a surgery.
It's true, you don't need to go under the knife and spend thousands, it may even cause further complications later on in your life. There are so many different natural methods that can help boost your cup size up, by one or two cup sizes.
Get Bigger Boobs Naturally
If you want to learn how to get bigger breasts, then keep reading. The methods I'll go over are not the "wear a push up bra", or even "contour your breasts with make up" nonsense. These are tried and true. Of course, that's not to say they will work for everyone. It's important to keep in mind that results might be limited, and patience is key.
1. Foods to eat
If you eat the right foods over time, then you might be able to grow bigger boobs. What we are looking for in foods is estrogen and phytoestrogen. Not only will the following foods help stimulate breast growth, phytoestrogen rich foods help prevent the development of stretch marks you may experience.
Foods rich in estrogen
Fruits: apples, cherries, plums
Vegetables: carrots, cucumber, parsley, beets, garlic, clover
Nuts and seeds: almonds, cashews, flax seeds, sunflower seeds, fennel, cumin
Cereal grains: barley, rice, wheat
Chickpeas, soy, white chicken
Foods rich in phytoestrogen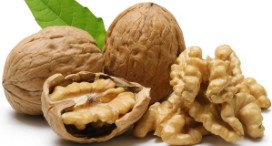 Fruits: strawberries, raspberries, watermelon, prunes, winter squash
Vegetables: bean sprouts, collards, green beans
Nuts: pistachios, walnuts
Beverages: red wine, white wine, green tea, black tea
There is a good chance that you already incorporate many of these in your current diet. If you find that you need to make some big diet changes, then don't try to overwhelm yourself. Start by incorporating 2-3 new foods per week. Before you know it, you'll be eating practically everything I've listed.
2. Exercises to do
You've probably heard of making your butt bigger with exercises. But did you know that the same is possible for your breasts? Sure, breasts are made mostly from fat, but there are muscles that determine how the breasts sit on your body. In fact, by exercising, you aren't exactly growing your breasts. Instead you are improving the orientation, firmness, and size of your breasts. By exercising the right muscles regularly, and consistently, you'll be able to reap the benefits within a matter of weeks.
It's not necessary for you to go to the gym in order to get these exercises done. It would be best to get a set of dumbbells if you decide to exercise from home. For the best results from your workouts, make sure to take in at least 30 grams each of protein and carbs as soon as possible after exercising.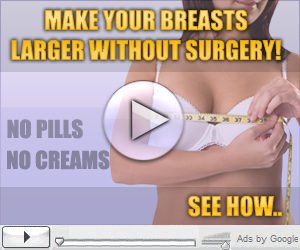 Exercises to promote breast growth
Push ups: One of the most basic of exercises, the push up is effective at working out muscles that can help give you the appearance of bigger breasts. If you find the traditional push up a little tough, then a modified push up with your knees on the ground would also do.
Elevated push ups: A modification of the push up, elevated push ups simply require your feet to be raised. You can raise your feet up with a exercise ball, or even the edge of your couch. The higher the elevation, the bigger the challenge.
Chest press: Use a light pair of dumbbells for this exercise. First you need to lie down on your back, holding a dumbbell in each hand. Lift one arm towards the ceiling, then bring it back down. Alternate your arms so you can effectively work out each side of your chest.
Chair dips: Chair dips will not only help out your chest muscles, but they'll work out your triceps as well. All you need is the edge of a chair or bench. Simply face the opposite direction of the chair or bench, put your hands on the edge, and bend your elbows to lower yourself down. Before you are able to touch the ground, push yourself up.
Rear lateral raise: This exercise requires you to use two lightweight dumbbells. To get into position for a rear lateral raise, your first need to bend at the hip while keeping your back flat. Lower your upper body until it is almost horizontal, and bend at the knees a little bit. Hold the dumbbells in your hands with the palms facing forwards. Raise your arms to the sides while keeping them straight until they are level with your shoulders. Lower them slowly and repeat as many times as you would like.
Arm circles: Being a low intensity work out, arm circles are easy to do. Get a set of lightweight dumbbells and stand with your feet shoulder width apart. Bend your knees at a 45 to 60 degree angle. Hold the arms straight ahead, with the elbows slightly bent, while holding onto your dumbbells. Make small circles with your arms anywhere from 10 to 20 reps in a set.
3. Breast massages
Breast massages will do more than help promote healthy cell growth. The benefits of breast massages include the reduction of breast cancer risk, it helps the body clear out toxins, reduce symptoms of PMS, and it even helps regulate your hormones. With that being said, it's important to know that there are specific massage techniques that can be used to help grow your breasts. It's best to do the breast enlarging massage after a shower with a massage oil or cream.
How to perform the breast enlargement massage technique
First and foremost, you need to apply some oil or gel to reduce any discomfort that may occur from friction.
Massages should be done for at least 5 minutes, and ideally 10-15 minutes.
Perform massages two or more times per day for more effectiveness.
Don't apply too much pressure during the massage. Use your palms and figetips to better stimulate tissue growth and flush toxins.
Motions should always move inwards. Massaging inwards from the underarm is also good for circulation.
Avoid massaging the nipples.
Performing the massage right before going to sleep at night will help breasts grow faster. This is because hormones are extremely active during this time of day.
Avoid wearing a bra as much as possible. If you feel the need to wear one, then it's best to remove the wiring as it can prevent proper circulation to your breasts.
Those are just a few guidelines to keep in mind while performing the massage technique. There are several different massages you can do. They include the Reiki massage, Fat brushing massage, Feng shui breast massage, Lymph draining Massage, Chi massage, and many more.
4. Herbs that stimulate breast growth
Herbs are notoriously known for doing magical things for the human body. There is a reason why homeopathic medicine is the main medicinal practice in several countries. Herbs can help stimulate the production of natural estrogen in your body, ultimately helping improve the size of your breasts. Incorporate some of the following herbs into your daily routine to promote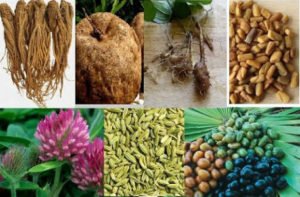 breast growth.
Fenugreek
Saw palmetto
Wild yam
Back cohosh
Pueraria mirifica
Hops
Goat's rue
Licorice
Dong quai root
5. Breast enhancement pills and creams
A simple way to grow breasts without surgery is to use breast creams. Some of them will incorporate ingredients that I've already mentioned, since they are known to promote breast tissue growth.
You could consider using a product such as Naturaful, a herb-based bust enhancement solution that contains all natural ingredients such as dandelion root, damiana, blessed thistle, oat brand, wild Mexican yam and others.
See my review of the best breast enhancement creams here
Try them out for yourself
Now that you know all the best methods how to grow your boobs, try one of them out. These are all effective, but when combined the results will come much faster. Just remember, don't overwhelm yourself and be realistic with your goals, it is going to take time, so be patient.