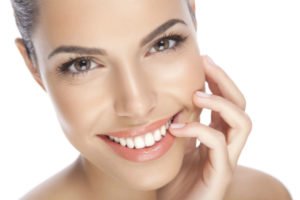 While some men prefer and actually pull off that enticing, grizzly look, women always do well with glowing, smooth, hair-free faces. These features, more so the hair-free part take some working on to achieve. There are many facial hair removal techniques employed by women, and 'non-grizzly' men the world over. Today I will look at the ABCs of hair removal creams – also known as depilatory creams, and review the top 10 brands for face that actually work.
What are depilatory creams?
The word depilatory means 'hair removal.' Depilatory creams therefore offer a different option from the common waxing, shaving or laser hair removal.
These creams have chemicals like sodium titanium dioxide or barium sulfide which work by breaking down keratin, the protein in hair, until the hair disintegrates. Once broken down, the hair is then painlessly wiped off the skin. These products are available as cream, jell or lotion.
Advantages of using depilatory creams
No nicks and bumps that may result from shaving
No pain compared to waxing or tweezing
Quick and Convenient, easy, do-it-at-home steps
Results last longer than shaving
Fairly priced
Can be used comfortable even during one's period when skin is more sensitive and pain threshold low
How to safely use depilatory creams
Read the packaging to find specific instructions for your hair and skin type.
Next, a patch test to determine how much cream to use and how long to leave it on is important. Check for signs of irritation like redness, itchiness and bumps. Wait for 24 hours and observe if there is an allergic reaction.
Apply the cream to unwanted hair
Let the cream sit on the skin for the recommended time
Using a damp cloth, remove the hair and wipe off the cream. Do not rub off the hair, rather, gently wipe it off in the direction opposite to hair growth.
Rinse off the cream and pat dry your skin to remove excess cream
Facial hair removal creams
Though depilatory creams can remove hair just about anywhere, the face is rather sensitive. This calls for creams specifically designed for the face. Such creams also sooth, exfoliate, smooth and moisturize the face.
The face is unique. Not only is the skin sensitive and redness-prone, different areas may respond differently to a product. To avoid ending up with a 'mosaic,' the best approach is to map your face into zones and treat each part individually.
Avoid using the product around the eyes or on the eyebrows.
Top 10 Facial Hair Removal Creams Review
1. Olay Smooth Finish Facial Hair Removal Duo
This Olay brand takes protection against skin irritation to a higher level by providing a skin guarding balm to be applied directly on the skin before the hair removal cream (2-step application). It is one of the best facial hair removal creams as it also contains aloe, an important moisturizing ingredient.
The cream is strong enough to be used on medium to coarse hair, but should not be used near eyes, on eyebrows, nose, ears, breast, genital or perianal areas.
It is easy to use and promises to gift you a beautiful soft, smooth and hair-free skin
PROS
Easy to use
Comes with a skin guarding cream
Can work well on thick hair
Super gentle
Very effective on around the jaw line and mouth
CONS
Not effective for very coarse hair
Highly priced
2. Nair Hair Removal Cream for Face with Special Moisturizers
Nair hair removal cream comes in a case of four 2-ounce bottles. It contains sweet almond and mineral oils that leave your skin radiant, unblemished and smooth.
PROS
Works on coarse hair
Moisturizer gives glossy smooth feel
CONS
Burns those with sensitive skin
Non-pleasant smell
3. Moom Organic Hair Removal Kit
For the herbal/natural skin care products enthusiasts, Moom Organic Hair removal cream is a good choice. It uses natural ingredients, is water soluble and leaves no residue on the skin. The product pampers your skin using the calming properties of chamomile, healing effects of tea-tree and the cleansing properties of lemon. In fact, for maximum gentleness, it is sugar based. As a result, your skin becomes healthier, softer and younger looking – without your having to use after treatment lotions. Both chamomile and tea tree have anti-inflammatory properties.
What's more?,  Moom promises a hair-free skin of up to 2 months with finer, sparser re-growth hair. It application is easy – simply apply, rub with a fabric strip and pull off. The precise adhesion level makes it virtually painless.
The product kit contains
The organic hair remover
18 reusable/washable fabric strips that can last for years
4 wooden applicators
The best part is that Moom comes unconditionally guaranteed.
PROS
Natural products
Very effective on coarse hair
No sensitivity reaction
2 months shaving
Lovely tea-tree scent
CONS
Contains just enough product for 4-6 facial applications
4. Sally Hansen Hair Remover Kit
The Sally Hansen Hair Removal kit is made up of the hair removal cream and moisturizing lotion duo. The lotion contains ingredients that make it an extra smooth skin conditioning solution. This fast and painless hair removal regiment is easy to use and applicable on both the face and rest of the body.
It contains Vitamin E which helps soften and smooth the skin. The pumpkin seed extracts and willow herb help lengthen the re-growth period.
PROS
Affordable
Slows re-growth so you can stretch applications
Pleasant scent
CONS
Soothing lotion not enough for sensitive skin
Does not work well on coarse hair
5. Avon SSS Fresh and Smooth Facial Hair Removal Cream
This product is easy to use, fragrance free and specially formulated for sensitive skin. The cream contains the soothing aloe, and the meadowform oil which provides a non-greasy feel, while extending the product's shelf life.
PROS
Easy to use
Modern packaging/skinny tube
2 minutes action time
Lasts long
CONS
Unpleasant odor despite Avon's claim
6. Andrea Visage Clair Gentle Hair Remover for the Face
The Andrea Visage Clair hair remover kit comes with a soothing lotion. It is effective on the tender areas, and promises a sensational appearance.
It does not however reduce the hair re-growth period.
PROS
The hair remover comes with a soothing lotion
Affordable
Works well on most hair types
CONS
Does not get all the coarse hair
Doesn't reduce re-growth period, so requires weekly application
7. Surgi-cream Hair Remover for Face
Surgi-cream hair remover is gentle, quick and effective in its hair removal. It is packaged in a 3 pac and comes with a bonus of a free tube of Surgi-soothe cream with Hair Stop Plus TM.  It specifically caters for those with sensitive skin, and absolutely doesn't smell like a depilatory.
The products contains maple honey which is renowned for helping skin retain moisture.
PROS
Easy to use
Bonus Surgi-soothe cream with hair stop plus TM
Does not smell like a depilatory
Caters for sensitive skin
CONS
Not effective on very coarse hair
A bit on the runny side, so can be wasted
8. Bliss 'Fuzz' Off
The bliss brand is passionate about helping you feel happy healthy and beautiful. Their one-step  fuzz off hair removal cream is therefore infused with vitamin E and a botanical oil complex to moisturize the skin. The skin-soothing willowherb and fresh scent completes the package with a dual textured, two-sided tip which acts as an applicator. The product effectively gets your lip out of hiding.
PROS
Easy to use
One-step application
Fresh scent
CONS
Applicator hygiene had to achieve
9. Veet 3-in-1 Face Cream Hair Remover Kit
This is a 3-in-1 face cream consisting of the hair removal cream, targeted applicator and gentle finishing cream which collectively ensure you get a smooth scented chin and upper lip. This is thanks to the infused Aloe Vera, Vitamin E and great fragrance technology. The 3-in-1 specifically:
Removes any hair type
Applies with precision
Moisturizes the skin
It's silk and fresh technology provides the best scent ever.
PROS
Easy to use
No typical hair remover oduor
Veet has many brands so maybe a stable company
10. GiGi Facial Hair Removal Cream
Enjoy a beautiful, radiant, smooth and hair-free face with the GiGi facial hair removal cream for sensitive skin, which works well for everyone. With Aloe and cucumber extracts to sooth the skin, and honey to retain moisture, your skin is guaranteed a natural glow from the added advantage of an exfoliating facial treatment.
The product's 2-step system consists of the hair removal cream containing honey, aloe vera and cucumber extracts, and a slow grow soothing cream that has aloe, papaya enzymes and olive leaf extracts that sooth and slow down hair re-growth.
The product's overall size is convenient for travel, ensuring you don't worry about peach fuzz during a long trip anytime, anywhere.
PROS
Good for sensitive skin
Easy and fast results
Slows hair re-growth
The GiGi brand is safe and trusted
CONS
Re-growth is faster than anticipated
Are depilatory creams for face safe to use?
If used correctly, they are relatively safe to use. The problem arises when instructions are not meticulously followed, for example when the cream is left too long on the skin. Since they contain strong chemicals, messing up like this damages the skin.
Side Effects of depilatory creams
Though easy and painless, using depilatory creams on your body has great risk because it involves using harsh chemicals on the skin. Let us consider some of the common side effects and how best to avoid them.
Skin Irritation: Skin irritation and sensitivity are most common and manifest through skin tingles and mild stinging during the application. These sensations commonly stop after rinsing, but these unpleasant sensations may persist for hours after application in people with sensitive skin. Itching, dryness, rash and feeling like you have a slight sunburn are also common. To avoid irritation, using the correct cream is important. Different creams suit different hair type, skin type and the removal area. Using the mildest formula required will also minimize irritation.
Chemical Burns: Both hair and skin are made up of similar proteins and amino acids. Since hair breaks down quicker than skin, it possible to remove hair without harming the skin. However, if the cream remains on the skin too long, or if not completely rinsed away, the skin will also break down, resulting in a severe chemical burn.
Lingering Smell: Although companies go to great lengths to sweeten the smell of their depilatories, most products still have a bad odor. The odor, caused by the chemical component of the product, often stays on after application and defies lotions, creams and body sprays applications aimed at covering up the smell, Be ready to have your skin have the peculiar odor for a few hours.
Allergic reaction: In rare circumstances, allergic reactions are experienced. This manifests by redness, swelling, intense pain or burning at the site of the application. All depilatory products recommend carrying out a patch test at least 24 hours before application. A patch test involves applying to an inconspicuous area, a small amount of the product, following all instructions and rinsing off the product. Check for signs of allergic reaction and skin irritation, the next day.
Depilatory poisoning: This occurs if one ingests the product. Immediately call emergency.
Tricks & Tips for Getting the Best Out of Facial Hair Removal Products
Before applying the cream, prepare your skin by exfoliating to remove dead cells, which can lead to ingrown hair.
If you already used the cream on your hair but it didn't remove all hair, wait another 24 – 48 hours before reapplying it again. This prevents irritation and burning.
Evenly and completely cover the area you area to which you are applying the product
If your skin is the sensitive type, use products soothing ingredients like aloe
For best results, keep your hair less than quarter inch long
Try out different creams until you get a perfect match
The cream will have a weird smell
Do not panic if your skin is slightly irritated even after proper use of the product. Adjust the time it takes to set.
Avoid trying to get a tan just after depilation. You may worsen existing burns.
Avoid using the cream on irritated or burnt skin, very sensitive, broken, chapped or inflamed skin.
FAQs
What is the best facial hair removal cream?
The best facial hair remover for you will be determined by your skin type (i.e how sensitive your skin is) and hair type (whether fine, medium or coarse).
How can I stop hair from growing on my face?
Try electrolysis, tweezers, lasers or threading
What cause peach fuzz on a woman's face?
Presence of male hormones
Can facial hair be removed permanently?
Yes, using electrolysis and to a smaller extend lasers
Does shaving facial hair make it grow back faster?
No, shaving hair does not affect the color, texture or rate of re-growth.