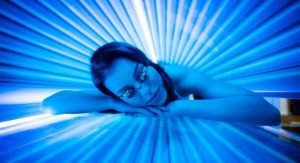 While we can all agree that nothing beats the beauty of a glowing, sun-kissed, and perfectly-tanned skin, we also know that Mother Nature is not as fair with the 2-3 months of summer and there's also the fact that you might not have the time to enjoy the sun on the beach. It is because of the need for a perfect tan and the few short summer months that we are now in pursuit of the best indoor tanning lotions. These are the lotions that promise to give you that tan, whenever you need it.
If you live far from the beach, these indoor tanning lotions will ensure that you have the perfect summer tan. I insist on using only the top tanning bed lotions because these are intended to speed up the tanning process while increasing the retention time for the tan. Taking these two factors into consideration, you must be careful with the products you buy and apply on your skin. The product you choose should take care of your skin too.
So, which is the best indoor tanning lotion?
Factors to consider

Type of tanning lotions
Indoor tanning lotions fall into two main categories – bronzers and tinglers.
Bronzers will accelerate the tanning process, leaving you with a glowy skin, which is why bronzers are also called fake tans. On the other hand, you have tinglers which give off a tingly sensation when applied, increasing blood flow into your skin to accelerate the tanning process. Because of the tingling sensation, some people tolerate tinglers, and others don't, which is why you should first determine your reactivity before using a tingler.
Despite their differences, both tinglers and bronzers have moisturizers which will protect your skin, while keeping it hydrated. This addition of moisturizers into the tanning bed lotions is important, and persons who've undergone indoor tanning sessions without the lotions have come out with flaky, dry skin completely devoid of moisture. You do not want this to happen to you, hence the need to invest in the best tanning lotion for tanning beds. It's also important to note that the tanning lotion will prevent wrinkling and sunburn when you leave the tanning bed.
The difference in tanning lotion,  sunblock and self-tanners
Wondering what the difference between these three is?
An indoor tanning lotion helps you tan faster than laying out in the sun.
A sunblock is a skin care product that is to be used during sun tanning only. It keeps UV rays from damaging your skin. You shouldn't use your sunscreen with a tanning bed because it will cause damage to the tanning bed's acrylic.
Self tanners color your skin for a few days, which gives you a fake tan. It's what you know as a bronzer. Being a fake tan, it gives you a glow, and you can wash it off easily in the shower.
The other types include:
The cooling lotion which gives off a cooling sensation during and after application
The shimmering lotions which tan and also creates a shimmering effect on your skin. these lotions glow more after application
The maximizers and intensifiers are tanning lotions that work to intensify tans. It works best if you already have a tan and you wish to achieve a darker tan. The maximizers are ideal for individuals with a natural tan.
Formulation
Knowing how the different tanning and skin care products work is not enough. In addition to the options available, you should check out the formulation of each of the products you're considering.
Indoor tanning lotions are formulated to with UVA & UVB. The one you buy should have a UVA formulation of 95% and a UVB formulation of 5%. This formulation percentage will help you obtain the maximum results from the exposure to UV rays.
Natural Ingredients
Choosing a tanning product made with natural ingredients is important for your skin's health. Look out for ingredients like natural oils, vitamins, aloe vera, natural herb extracts, and antioxidants. With these ingredients, you don't have to worry about adverse reactions or damage to the skin.
While checking out the ingredients in a tanning cream, make sure the product is free of paraben and gluten. Some have these ingredients, and they cause allergies.
Hydration
The bronzing lotions must have hydrating effects or ingredients to prevent drying and flaking of the skin. Ensure that it has a high moisture content for your skin's smoothness, suppleness, and firmness. Moisture is an important part of the skin's protective barrier from damaging light and heat.
Tan-enhancement
The lotion purchased should have a high tan enhancing content for the desired level of tanning.
Fragrance
It's also important to choose one that smells good, as well as one with antibacterial effects for the prevention of bad odor post tanning.
For all these features, it's important to look for a tanning lotion that will protect your skin rather than overwhelm it. It should also offer a subtle glow, and to be safe, opt for a product from a reputable brand.
Tanning requirement
Some of the tanning bed lotions on the market are intended to give off a subtle tanned glow while others are designed to give off deep, dark tanning effects. So, you should first determine the type or level of tan you need before you buy the lotion. It's also important to consider your skin tone. For example, the deep red tans work best for dark skin tones while the natural gold tan best suits the lighter skin tones.
Skin type and skin concerns
Before you buy a tanning product, know your skin type to understand what it needs to thrive. If your skin is sensitive, you should look for those formulated for use on sensitive skin. There also are tanning lotions ideal for all skin types.
Remember that a tanning product could peel off your skin if its formulation is too strong. Therefore, you should only look for the products designed for the needs of your skin type, and also a product with a gentle formulation.
Instructions and usage
To avoid common mishaps, you should read the instructions carefully. Some of the lotions are best suited for indoor use, and others can be used indoors and outdoors, but you should not assume their use in different environments. Also, some of the lotions will be absorbed into the skin while others (such as bronzers) are temporary and must be washed off.
Customer reviews
Overall, all indoor tanning creams seem to work, and most sellers fail to lay out all the details of the product. Reading customer reviews gives you a better sense of the product, and you will find that you can avoid some costly pitfalls if you read reviews. Read about the products and how they worked for different users. You also learn more about the usage of the lotions when you read the reviews.
Price
Your budget will determine the product you buy, but in some cases, you will have to buy one that's above your budget because of its ingredients, tanning effects, and how beneficial it is to your skin. Overall, good tanning lotions will cost anything from $20-$60, depending on the brand, quality, and quantity.
Best Indoor Tanning Lotions Review

1. Millennium 100x Dark Tanning Lotion
This Millennium Solid Black 100x Dark Tanning Lotion is one of the best tanning bed lotions on the market. It's an ultra-advanced 100x silicone bronzer that promises a good tan and glowing skin.
Its formulation with the auto-darkening tan technology makes this one of the best tans you might want to try. It also features a tan enhancer for enhanced tanning effects.
And to make sure that you smell good after a tanning session, it boasts a sweet orchid blush fragrance.
It's free of gluten and enriched with ingredients to protect and enhance the health of your skin.
PROS
It works thanks to its 100x tanning formulation and the tan enhancer
It's an instant bronzer
No orange streaks
High moisture content thanks to ingredients such as pecan seed oil, walnut seed oil, sunflower seed oil, vitamin E, hemp oil, willow bark, and chamomile.
It leaves your skin feeling smooth and well moisturized
CONS
It might stain your palms because of its fast action
It contains parabens and DHA
2. Ed Hardy Coconut Kisses Golden Tanning Lotion
If you're planning to switch up your tanning products and process and looking for something other than your bronzer, you might want to try this tanning lotion. It promises the best dark tan you've desired for long.
It also boasts better tanning than the other products thanks to its formulation which is a blend of melanobronze and quad tyrosine which works in tandem to enhance melanin formation on your skin, hence that desired dark tan. Although this lotion doesn't have any bronzers, it gives you that perfectly beautiful golden tan.
It also has Melactiva, which is a melanin synthesizer which enhances the darkness of the tan, for a longer period.
It is also popular because it's all natural, and if you have fading tattoos, it will enhance them.
Besides being a great tanning lotion, it is also effective in the reduction of the appearance of cellulite, while also promoting the firmness of the skin thanks to its Bodyfit elements.
PROS
It's lightweight and not greasy
It has a smooth, luscious texture
No orange streaks
The skin absorbs it easily
It has a nice fragrance
It works and delivers a beautiful dark tan
It's the best tanning bed lotion
CONS
It has no SPF
It will not make your skin very dark because it lacks a bronzer
It's not vegetarian
3. Australian Gold CHEEKY BROWN Accelerator Plus Bronzer
This tanning bronzer by Australian Gold is one of the most effective tanning formulas on the market. It's infused with an accelerator bronzer which gives you that intense tan.
One of its unique ingredients is the special Biosin Complex formula which works with the herbal DNA to give you a silky smooth skin. This lotion enhances your skin's health, and it protects from damage by neutralizing the harmful effects of free radicals thanks to its infusion with antioxidants. Therefore, the use of this bronzer will give you a more youthful look.
It also contains native Australian oils, vitamin E, and vitamin C, which are effective in keeping your skin hydrated for the best tanning experience.
It's ideal for both indoor and outdoor use, and its fresh cocoadreams fragrance will keep you smelling nice after the application.
PROS
It's made of several natural ingredients which protect and enhance your skin health
It's suitable for indoor and outdoor use
It hydrates the skin
The antioxidants protect against free radical damage
It's absorbed easily into the skin
It delivers a beautiful caramel tan from the caramel extracts and henna
It has vitamins A, C, E, and B5
4. Australian Gold Sinfully Black 15x Deep Dark Bronzing Tanning Lotion
This is yet another beautiful bronzer by Australian Gold. It's a powerful bronzer that boasts a 15x tanning/ deep bronzing.
It boasts a temptuous, sweet berry fragrance that leaves you smelling nice after your tanning session.
As one of the best bronzing tanning lotions, it's ideal for indoor and outdoor use, which means that you can enjoy the sun with this bronzer.
PROS
It doesn't stain or streaks
It works on fair skin, and it doesn't cause irritation or breakouts
It has a delightful fragrance
It gives you a beautiful tan to last a while
It's affordable
Fast tanning
CONS
No SPF
It's a bit too thick for a lotion
5. Devoted Creations #TANLIFE Hydrating Tanning Butter
Tanning lotions are great, but could tanning butters be better? This tanning butter is a top-rated product that boasts a super soft feel and texture which builds and helps you maintain your skin's natural glow.
You might also like it because it's a great formulation for sensitive skin. This tanning butter is made of the sultry shea butter formula which means that you don't have to worry about your skin drying up, cracking, or flaking. This also means that the butter smells wonderful.
Devoted Creations #TANLIFE Hydrating Tanning Butter is also an excellent tanning bed lotion thanks to its skin-firming and anti-aging benefits. These benefits come from the butter's formulation with BodyFit, RevitaFit, as well as the Advanced Matrixyl Synthe 6. The wrinkle and fine lines reducing effects of this tanning butter further come from another special ingredient/ formulation called AquaCell.
The other impressive feature of this tanning butter is that it also doubles as a tattoo & color-fade protector.
PROS
Intensely hydrating
It gives off a perfect tan
It has anti-aging, skin-firming, and wrinkle reducing effects
It's hypoallergenic
It's free of parabens
Works for all skin types, including sensitive skin
It smells nice
It's smooth, and it's absorbed into the skin easily
It doesn't cause tingling
CONS
It doesn't have SPF
No additional bronzers
6. Hempz HYPOALLERGENIC DARK TAN Maximizer
If you need a hypoallergenic, nourishing skin tanning lotion made of 100% natural products, you might want to try this Hempz HYPOALLERGENIC DARK TAN Maximizer. It's one of the best all-natural tanning lotions on the market, and it not only promises the perfect tan, but it also nourishes, hydrates, and conditions your skin, leaving it feeling moist, smooth, and soft.
These effects on your skin come from the maximizer's dark tanning blend which combines with the natural tan enhancers to give off a richly dark and golden tan.
It's also blended with mango seed butter which hydrates and smooths your skin. Its naturally calming extracts include oatmeal, and these extracts will soothe the skin, making tanning a very comfortable experience.
This dark tan maximizer also regarded as the best because it's not greasy. It's lightweight, and it's absorbed into the skin easily.
PROS
No tingling
Its natural ingredients condition, moisturize, and hydrate the skin giving it a smooth and soft feel.
It gives a beautiful dark and golden tan
Lightweight and non-greasy
Made of 100% natural products
Great for sensitive skin
7. Designer Skin Black
This Designer Skin Black tanning lotion is a silicone emulsion bronzer that promises and delivers a dark tan without drying out the skin. It's infused with moisturizing ingredients which leave your skin feeling luscious and super smooth.
It's smooth, and it melts into the skin perfectly, giving you an intense bronzing effect. Its effectiveness also comes from the fact that it has an opti-glow formula which will give you that beautiful, radiant glow.
PROS
It has amino acids which enhance skin health
It gives off a long-lasting tan
It has a refreshing citrusy scent
The silicone emulsifier is absorbed into the skin easily
It's smooth and non-greasy
Instant tanning
Suitable for sensitive skin too
CONS
It stains the skin and clothes with orange streaks
It has parabens and DHA
8. Australian Gold Jwoww Black Bronzer Dark Tanning Lotion
For the sexiest dark tan, you might want to try this Australian Gold Jwoww Black Bronzer Dark Tanning Lotion, a beautiful tanning formulation that leaves you smelling great.
Besides the beautiful tan, it will also nourish and protect your skin thanks to its infusion with healthy and beneficial oils such as black currant oil, kukui nut oil, and sunflower oils.
It's one of the best bronzing tanning lotions and its tanning effects are enhanced by the infusion with natural bronzers such as caramel extracts, and you might also like its delightful berry scent.
PROS
Irresistible berry scent
No tingling
It delivers a beautiful tan
The tan lasts long
Non-greasy and consistent feel
It's light and easily absorbed in the skin
It's great for persons with a good base
9. Designer Skin Luminary Bronzer
This Designer Skin Luminary Bronzer is a top-of-the-line tanning lotion that delivers superior tanning effects fast. The 25x tanning effects from this Black Label Private Reserve lotion will give you the best tanning effects fast.
It's made of magical solar defiance and light engaged defiance for the best tanning effects.
PROS
It has a delightful smell
Ideal for indoor and outdoor tanning
It's smooth and light, and it's absorbed into the skin easily
It protects the skin and leaves it feeling smooth and hydrated.
Great tanning effects
CONS
Expensive
A few reports of fakes
The scent might be overpowering for some people
10. Just Nutritive Tanning Indoor Lotion
Just Nutritive's indoor tanning lotions is one of the best to help you accelerate your tanning. It's made in the USA using natural ingredients, and it tans the skin without causing damage from the tanning bed or the sun.
It gives off a perfect bronze natural tan without leaving streaks or stains. It's been designed to work on all skin types and thanks to the accelerate tanning element, it will extend and keep your tan for a long time.
This product delivers the best nourishing and protective benefits to your skin thanks to its natural, skin-friendly ingredients such as coffee, kokum butter avocado oils, hazelnut, aloe vera, guava, noni, as well as papaya extracts. These ingredients, as well as the unique andinoba infused into the lotion, will enhance the health of your skin.
It's safe to use outdoors and indoors.
PROS
Made of natural ingredients that protect the skin
It works for all skin types
Delivers a beautiful, long-lasting tan
No tingling after application
You can use it outdoors as well
CONS
The coffee smell doesn't work for everyone
How do tanning lotions work?
Now that you know what to look for and 10 of the best products to choose from, let's look at how the tanning lotions work.
Your skin has two layers, the dermis, and the epidermis. Most of these indoor tanning lotions have DHA or dihydroxyacetone, a colorless sugar that will interact with your skin's epidermis the change its color.
Since your skin wears off after every 45 days and this is followed by the generation of a new epidermal layer, your tan will wear off gradually after application. The idea behind it is that it increases the production of melanin, hence the tan.
Conclusion
The best indoor tanning lotion, like the Millennium 100x Dark Tanning Lotion, gives you the darkest tan that's right for your skin, it's effective, and it doesn't break the bank.