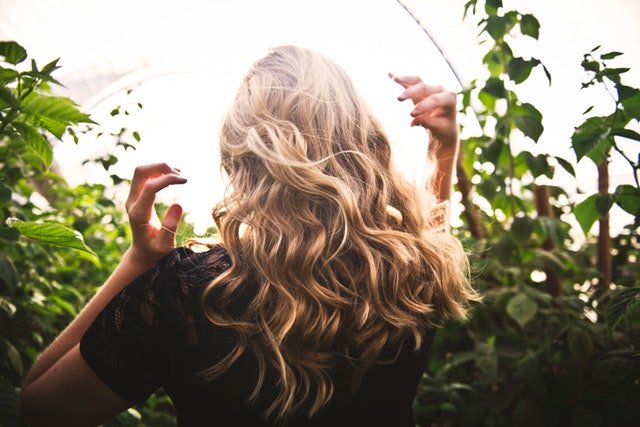 Washing your hair can sometimes turn out to be a tedious task, I understand that. Most of the time, I usually put off the idea of shampooing my hair mainly because I hate to think of how much time I spend drying and styling my hair all again.
Apart from that, searching for a shampoo and conditioner that's suitable for my hair type is an even bigger dilemma. So, when the shampoo is simply not cutting it, it's time to look for some natural alternatives.
Nowadays, everyone is choosing the most natural route for their skin care. Whether it's an organic grocer, a sugar-based body scrub or the vegan lipstick, it's clear that our Mother Nature provides the best for our body and quite a few natural cleansers for our hair.
We already know all the delicious natural foods and super moisturizing natural oils that we can use to condition our hair, but do you realize that there are also ways to clean your beautiful hairs naturally? These 100% natural hair cleansers are super easy to use, and you can combine them with your normal conditioning routine.
9 Natural Ways to Wash your Hair
1. Baking Soda
Are you fed-up of using all those "premium" – chemical loaded shampoos?
Well, why not try something natural. Baking soda is known to remove oil buildups and can be helpful in controlling dandruff.
Simply mix a tablespoon of baking soda in a simple cup of warm water and mix before dissolving the powder.
Now apply the baking soda paste evenly all over the locks and apply it to your scalp in case you want to control your dandruff.
Let the mixture rest for 5-8 minutes and then wash it thoroughly.
2. Apple Cider Vinegar
After using baking soda, you should rinse your hair with apple cider vinegar, which is also a recommended tip from TreeHugger.
Then depending on the denseness of your hair, you'll have to mix one or maybe two tablespoons of apple cider vinegar in one or one and a half cup of water.
Rinse it immediately with water and make sure that there is no trace of vinegar solution left in your hair.
3. Clay
Another natural way to clean your hair is clay or mud-based cleaners, both of which are quite effective for individuals with "very" oily hair.
HairBuddha suggests using rhassoul or kaolin clay for individuals with normal or dry hair type and natural clay or bentonite for those with oily hair.
Simply mix one-fourth cup of your selected clay with a glass of clean drinking water. Furthermore, you can include some natural essential oils to add in some extra fragrance and cleansing power.
Now just apply your clay combination to damp hair and massage it as if you are shampooing.
Leave the clay on for 5 min, then rinse thoroughly.
4. Green Tea
Green tea natural hair wash is soft on the strands and smells nice. But remember that each natural tea serves its purpose, so be sure to look for the tea that will work best for you. Rosemary is ideal for dark hair (as well as dark grey hair) while chamomile acts as a charm for light hair.
What you need:
Two glasses of highly infused organic green tea (you can also use two different teas, using one cup of each).
Three teaspoons of your favorite oil (we recommend peppermint).
Half tablespoon of baking soda (optional) – when using baking soda, be sure to mix well until completely dissolved.
The Process:
Some people put their tea combination in an aerosol bottle while others simply pour the tea directly on the hair, so the application is better for you. When the tea cools to room temperature, massage the hair, and invite your strands to absorb these natural benefits for 5 to 20 minutes. Wash thoroughly and treat your mane with a moisture-rich conditioner.
5. Coconut Milk Hair Shampoo
Use this homemade hair shampoo to replenish moisture in your hair strands while cleansing your scalp naturally and effectively. Coconut milk is rich in manganese and is a great source of many other minerals like magnesium, iron, phosphorus, etc.
Moreover, according to BBC Good Food, 100ml of coconut milk contains as much as 1.1grams of protein and 16.9grams of fat both of which provides nourishment and moisturization to your hair follicles and helps it grow longer and thicker.
Coconut milk is also rich in "lauric acid," which is known to be quite effective against pathogens like fungi, viruses, and bacteria. (Actually, lauric acid accounts for 50% of fatty acids in coconut oil)
Most of the naturally occurring minerals and vitamins are not only good for your hair but also your scalp. Overall, it's one among the best natural ways to wash hair.
Things you need:
1 bowl of organic coconut milk.
A three-fourth cup of real castile soap (Dr. Bronner's Pure Castile Soap is an excellent cleaner and will offer several types).
one teaspoon of essential olive oil or VITAMIN E ANTIOXIDANT.
1 teaspoon of melted coconut oil.
NOTE: If you don't have coconut oil, you can use other natural oils, such as avocado, lavender, or almond. They all will work perfectly fine with your coconut milk cleanser.
Put all your ingredients in an old bottle of your shampoo (do check the size before pouring in your ingredients). Once everything is inside the container, shake it with force until everything is mixed evenly with each other.
When it's time to wash your hair, take a small amount of this luxurious shampoo and spread it evenly on your hair, and massage it.
6. Hibiscus
Hibiscus, a flowering plant in the mallow family, is well known for having mucilage which is a soft and slippery material. Mucilage is found both in the leaves and flower of Hibiscus and is known for cleansing properties. A large amount of protein contained in this plant is effective in the treatment of thinning hair and dandruff.
It's also known to be an effective way to detangle hair strands. It does so by sealing the cuticles of the strands. In addition to that, Hibiscus' moisturizing properties help to repair the hair's natural softness and shine.
Hibiscus Hair Wash
Pluck some fresh hibiscus flowers as well as leaves and wash them with clean water.
Now crush them together to a smooth and slippery mixture. Make sure everything is crushed properly.
Apply this paste to your scalp and massage briefly.
Now let the dough rest on your head for about 10 minutes.
Rinse thoroughly with water.
This paste is the most effective for several hair types.
Considering the benefits of hibiscus one can confidently say that it's one of the best natural shampoo alternatives.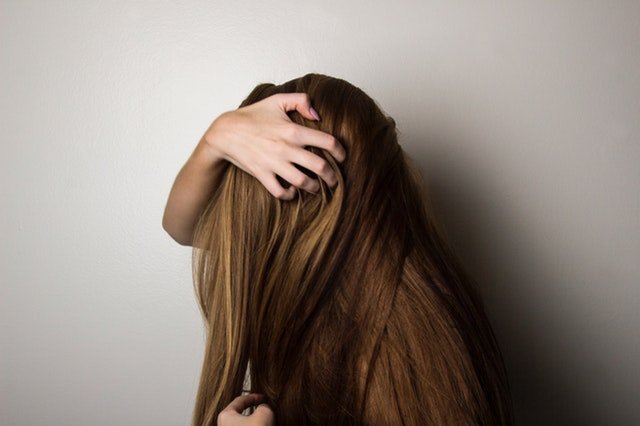 7. Rice Water
Rice water is known to be rich in agents such as inositol. Inositol or in a medically known as "myo-inositol" is a primary structural component of any cell membranes and thus is well known for its properties to heal damaged hair, improving flexibility and reducing friction on the surface of the hair.
Not only it promotes natural hair growth, but it also plays an important role in improving the elasticity of the strands.
Hair Cleaner with Rice Water
In a small bowl, take half a cup of uncooked rice with enough drinking water.
Soak the rice in water for about 15 minutes.
Knead the rice until it looks cloudy in the water.
After draining the rice water, put it in a clean bowl.
Add a little Shikakai powder to the drinking water of the rice (if you wish, not necessarily necessary).
The prepared rice water can be used as care water or as soft washing water for hair.
By pouring rice water over the scalp of the braids, gently massage the scalp and locks.
Let the drinking water rest on the head for about 5 minutes.
Now rinse thoroughly with water.
This method works best for all hair types.
After reading all the ingredients and the steps mentioned above, you must have had the basic idea on how to keep your hair healthy and fit, naturally.
I hope you now understand how easy it is to take care of your hair using ingredients that are usually found in every home.
8. Plain water
This may sound crazy, but it is possible to effectively cleanse your hair with just water! By working with your natural hair oils (or sebum), massaging the scalp underwater can surprisingly work wonders.
Many beauty bloggers of all hair types have reported softer tresses and more manageable hair from just water washing. It makes sense; you aren't contributing to the scalp build-up; you're simply washing it all away with the most natural method known to mankind.
Fair warning though, washing with hard water can lead to mineral build-up over time, so it may be best to wash with distilled water or to follow-up with a pH balancing cleanser (like an ACV rinse).
The process:
Let your hair get dirty! Seriously, let your strands become oily enough so you can distribute all this natural hair oil throughout your mane while you wash. When you are ready, straighten your hair (i.e., smooth your natural oils on the stem of your hair) before washing it. A water wash is best done in the shower.
So, take a hot shower and let the steam soften your hair. With your fingertips, massage the scalp thoroughly to remove dead skin cells and release oils into your hair. Wash hair under water. Using a wide-tooth comb (or fingers), untangle your hair from bottom to top.
9. Rhassoul Hair Cleanser
Rhassoul clay is known to have some unique properties that are not only beneficial for your scalp but also your hair strands. This clay has a smooth and silky texture and acts as a natural cleanser that is gentle on the hair as well as on the skin.
When applied to the hair, fine particles of rhassoul absorbs all the dirt and impurities present in the hair and scalp. This clay is also known to be abundant in minerals like magnesium, calcium, potassium, all of which are known to help in moisturizing the hair and improving its elasticity. Overall it makes hair look more natural, healthy, soft, and shiny.
If you have itching or irritated scalp, application of this clay could help relieve itching. If applied 2-3 days in a week, it can also help in controlling dandruff without needing any additional product.
Rhassoul Hair Cleanser
Traditionally, it has been used in Morocco for a very long time by mixing clay with rose floral water and Argan oil. By mixing these ingredients, you get a pleasant shampoo.
To make your own hair cleaner, you can follow the steps below:
Take Rhassoul clay (3 tablespoons) in a small bowl.
Add enough water or unique infusion to the clay and mix it to form a paste.
Add one teaspoon of essential oils, such as almond, almond or olive, to the dough and mix well.
Apply this paste to the scalp and massage for a few minutes.
Now let the dough rest on the scalp for about 5 minutes.
Rinse thoroughly with water
NOTE: Herbal tea includes many ingredients such as Indian gooseberry, Rosemary, Lavender, Aloe Vera, etc.
This clay paste is best suited for normal, damaged, dry, and for those suffering from coarse hair. Individuals with oily hair can also apply this clay, but it may be too moisturizing, and therefore you must apply it in small quantities.