Whether you are looking to have fairer skin, minimize age spots, or get rid of acne scars, skin lightening creams may prove to be a practical option you may have to take. Also referred to as skin brighteners or bleaching creams, these products reduce melanin pigments in your skin. Therefore, you can use this type of cream for treating a wide range of skin issues including discoloration caused by hormones, acne scars, and basically to lighten your naturally dark skin.
| | | | |
| --- | --- | --- | --- |
| | Meladerm | SkinBright | Revitol |
| Overall Rating | [usr 4.8 size=20] | [usr 4.2 size=20] | [usr 3.9 size=20] |
| Efectiveness | [usr 4.7 size=20] | [usr 4.2 size=20] | [usr 4.0 size=20] |
| Product Safety | [usr 5 size=20] | [usr 4.5 size=20] | [usr 4.0 size=20] |
| Product Quality | [usr 4.8 size=20] | [usr 4.1 size=20] | [usr 3.9 size=20] |
| Customer Satisfaction | [usr 4.7 size=20] | [usr 4.0 size=20] | [usr 3.8 size=20] |
| Reputation | [usr 4.9 size=20] | [usr 4.0 size=20] | [usr 3.8 size=20] |
| Ease of Refund | [usr 5 size=20] | [usr 4.5 size=20] | [usr 4.0 size=20] |
| Price From | $49.99 | $59.00 | $23.97 |
| | Official Site | Official Site | Official Site |
| | Read Review | Read Review | Read Review |
How Skin Lightening Creams Work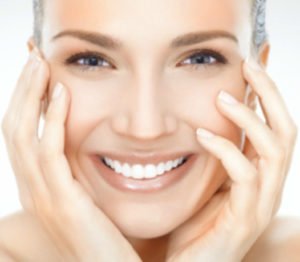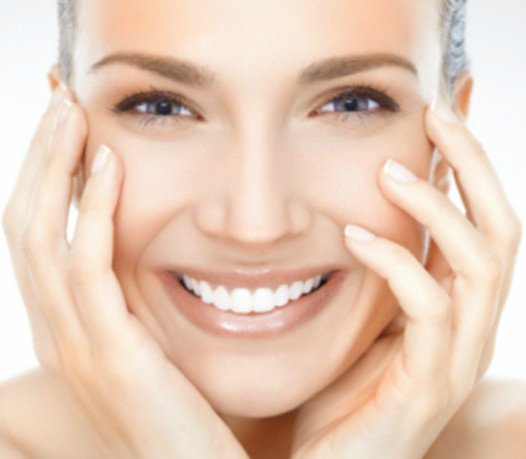 Primarily, whitening creams contain several ingredients that aim to minimize the amount of melanin in your skin, specifically in the area where you apply it. For instance, there are some lighteners that have retinoic acid and steroids as main ingredients. Other products use kojic acid and arbutin, which are natural components found in plants.
In the United States, skin lighteners usually contain hydroquinone as an active ingredient. However, FDA regulations limit the amount of this ingredient in OTC skin lighteners. So, you are only likely to find bleaching creams with 2 percent hydroquinone.
If you want to buy skin brighteners with a higher amount of hydroquinone, then it is better to consult your dermatologist. You may request for a prescription to purchase lighteners with as much as 4% hydroquinone content, which works quickly and effectively in giving your skin a whiter and more radiant glow. Just be sure to follow your doctor's recommendations when you use skin bleaching creams to avoid adverse side effects and undesirable results.
Important Considerations You Should Know
Before you decide to use any of these skin lighteners, you need to check the package for specific instructions. Read directions carefully, and be sure to follow manufacturer's instructions to avoid any nasty side effects to your skin.
As you read the package, make it a point to check carefully if the product does not contain mercury. In most instances, this ingredient is listed under other names including mercurio, mercurous and calomel. Additionally, there should be no more than the maximum 2% hydroquinone if you buy an over-the-counter skin lightener. In case you have some questions or concerns about the product that you are planning to use, you may always consult a dermatologist to clarify any thoughts you may have about it.
Some people tend to use skin brightening products incorrectly, and this results to blisters and further skin damages. However, these can be prevented, as long as you know how to use lightening creams properly. Initially, you need to choose the right cream that works on your skin type. Make it a point that the product you are intending to use does not have harsh components such as lead or bleach. Generally, skin whiteners have all-natural ingredients that are safe and gentle to your skin.
It is also important to go for bleaching creams that are ideal for your unique skin tone and type. Be aware that some products may contain chemicals that might not be safe for your skin type and may cause severe side effects. Before using the products, it may help to make a patch test to check for allergies. This may be done by applying a very small amount under your chin or behind your ear. Wait for 48 hours, then check for signs of irritation such as inflammation and redness. Simply discontinue use if you think these effects are due to the lightening product.
Top Rated Skin Lighteners
Tired of dealing with dark or discolored skin? If what you want is to have beautiful skin with an even tone and visibly whiter, then this selection of whitening products may be just the right option you have been looking for.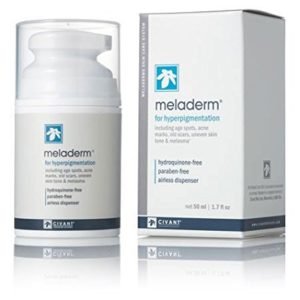 Meladerm skin lightening cream was developed by Civant Skin Care as a powerful skin brightening solution, backed by medical research. The team at Civant used years of research and testing to develop a high quality product with the most advanced formula on the market. By making safety a priority and testing the product extensively, Civant has ensured that Meladerm cream provides excellent results without including the harsh ingredients that many other treatments use.
It works by targeting the dark spots, caused by melatonin that is more active in those areas. While many of the ingredients included in Meladerm are similar to other skin lightening creams, what sets this product apart is the research and testing that went into the product development. High quality ingredients were researched and limits were tested to be sure that the product is safe, as well as extremely effective. There is no hydroquinone, mercury, steroids, or parabens present in Meladerm skin lightening cream.
This product is also available on Amazon.
The main active ingredients include:
Alpha Arbutin – an active skin whitening ingredient that prevents the production of melanin, it is in the form of water soluble powder.
Tego Cosmo C – an amino acid that is able to improve skin tone by reducing signs of melasma.
Kojic Acid – used traditionally in Asia, recent research found that it is helpful in the treatment of age spots and bad skin pigmentation.
Gigawhite – a plant extract considered to be the natural and safe alternative to hydroquinone, is made up from organically grown plants found in the Swiss Alps.
Click here for the full review of Meladerm skin lightener
If you choose Meladerm to correct your skin discoloration, be prepared to be patient with the process however. While some differences in skin color may be noticed within the first couple of weeks, it will take months for the product to create a significant change. When used properly, Meladerm can work to correct hyper-pigmentation, freckles, age spots, acne marks, birthmarks, old scars, and other discolorations.

This particular product has been developed over years of research. It has been created with a special formula that not only eliminates the appearance of dark or discolored areas on the skin but it also illuminates the body's surface making it look healthier.
The main active ingredients include:
Alpha Arbutin – as with Meladerm, great alternative to the chemical substitutes found in some other products, it comes from the bearberry tree.
Kojic Acid – natural substance which comes to life during the production of Japanese wine.
Other ingredients include Aloe Vera, Ascorbic Acid, Hemp oil and Lemon extract.
The product is also loaded with Vitamin A Palmitate and Allantoin. These two agents have the ability to provide wonderful anti-aging effects. In fact, these two substances are used by dermatologists around the world to reduce the effects of aging on the skin. Now, they are found in this skin brightener, thus providing users with additional benefits other than lightening the surface of their body.
Because the ingredients in this bleaching cream are full of anti-oxidants, individuals who use the product tend to find their skin looks younger.
Click here for the full review of SkinBright brightening cream
Choosing this product is an excellent choice because it offers the following:
Contains non-toxic ingredients
Offers a safer way of addressing skin concerns such as discoloration and age spots
Active ingredients are plant-based
Strict testings and examinations have been done to ensure every user's safety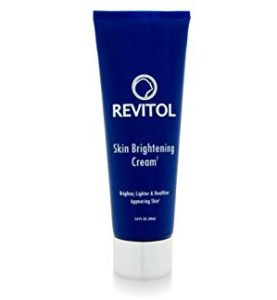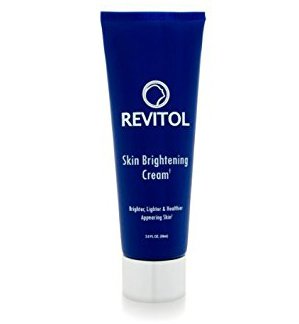 Revitol skin brightener cream refers to a herbal-based product that was developed specifically to make the skin have a younger and a lighter look.
This cream uses ingredients that are not only plant-based but also very safe to minimize the appearance of freckles, pigmentation areas and liver-spots. At the same time, it uses natural emollients, skin-nourishing vitamins and moisturizers to keep your skin both soft and supple. Containing nature's finest ingredients, Revitol skin brightener cream provides a very good way of lightening the appearance of troubled spots safely.
Key ingredients include:
Arbutin – This is derived from the leaves of bearberry plant. It is also found in pear skins and wheat. The purpose of arbutin is to help in minimizing appearance of dark areas.
Lumiskin – Also called Diacetyl Boldine, this substance inhibits Tryosinase and lightens the skin appearance and also promotes a skin tone that is more even looking.
Shea Butter – It has long been used by African women to cook and also for its healing properties. It is extracted from Karite Nut tree. Shea butter consists of natural emollients and sun protectants, which makes it suitable for use in many soaps, moisturizers and also skin creams for firming and tightening the skin.
Allantoin – This botanical extract from the comfrey plant is non-toxic and natural-identical moisturizer that encourages outer dermal layer health.
Click here for the full review of Revitol skin brightener
Given that this product is made only from natural ingredients, it is very safe for use on any part of your body. By using Revitol you will gain a vibrant as well as a glowing complexion.
Additional Skin Bleaching Options
There are plenty of other products, which we feel we should mention. However, due to the fact that they did not go through such rigorous testing and years of development as the ones above we do not consider them to be among the best skin lightening options. They include: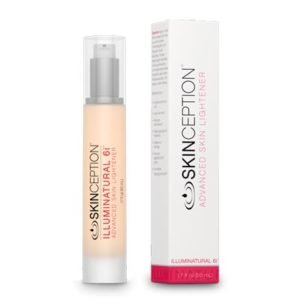 This skin lightener is regarded as one of the finest products in this range. As you apply the cream regularly, you can also notice an airbrushed appeal to your skin, and this diminishes the appearance of other concerns such as moles, acne scars, age pots, birthmarks, melasma and freckles.
Illuminatural 6i is known for its cutting-edge formula including ingredients regarded for their skin whitening capabilities. Its active ingredient is niacinamide, a component that aims to minimize hyperpigmentation. Another key component of this product is sodium lactate, an ingredient that promotes whitening in a safe and gentle way. Other ingredients include alpha-arbutin and whitonyl, with the latter decreasing the amount of melanin by as much as 52 percent. In as little as 90 days, you can expect to observe a more naturally white and radiant glow on your skin.
Key details about the product include the following:
Comes with clinically-proven and gentle formulation of active skin lighteners
Heals skin inflammation
Contains plant-based sun filters
Has natural exfoliants to get rid of dark skin cells
Made up of deep skin brightening moisturizers
Has a good amount of antioxidants, vitamins and minerals
Click here for the full review of Illuminatural 6i advanced skin lightener
This product is known for its ability to block melanin production in your skin. With daily use, you can achieve lighter and healthier cells that rise to the skin's surface. It also works effectively in blocking UV rays with the help of organic sun filters. After 28 days, pigmented cells are sloughed off your skin, which helps reveal new skin cells for that amazing glow.
Official website: http://www.illuminatural6i.com
It is only natural for people to undergo signs of aging. However, premature skin aging usually occurs due to daily exposure from the sun. When this happens, the turnover of your skin cells slows down, and there are more old and damaged cells than healthy ones.
The Obagi Nu-Derm Clear is designed to penetrate deep into your skin's surface to enhance the skin's overall quality and appearance while correcting any damages within. Thus, it helps to reveal a much younger-looking and healthier skin. This product is ideal to use for those who have the following skin issues:
Rough skin
Erythema or redness of skin
Yellowish complexion
Age spots
Hyperpigmentation
Nu-Derm Clear by Obagi offers a convenient and complete skin treatment protocol for home use. However, there are routines that you need to follow, which will maximize your benefits from this product. For instance, it is advisable to start your day by using a gentle cleanser and followed by a toner (also applied after cleaning in the evening). Then, apply a pea-size drop of Nu-Derm clear on your face, and may also be extended over the ears and to the hairline. Afterwards, use moisturizer and sunscreen to keep the skin moisturized and well-protected from the sun each time you stay outdoors.
Keep in mind that this product is not to be applied on areas such as the mouth, lips, nose and eyes. It is also not advisable to be used by pregnant women. Lastly, sunscreen use is very important while using this product since sunlight exposure promotes melanocytic activity and slows down the effects of this lightening cream.
Everyone dreams of having fairer and younger-looking skin. With the use of the right skin whitening cream, these are all possible. Hence, it makes perfect sense to try Clarins Bright Plus HP skin brightening and hydrating day lotion This product offers excellent benefits to your skin by making it lighter and more flawless in a matter of weeks.
Among the key features of this product are:
Protects skin from sun damage due to exposure to sun
Moisturizes skin and helps brighten dark areas
Contains Sea Lily extract to reduce signs of aging including discoloration, dark spots, and freckles
Complexion slowly becomes brighter as health skin cells are produced
To apply this product correctly, you should put it on in the morning regularly. Be sure to apply with a light pressing and circular motion to your face and neck. With this lightening cream, you will not only have whiter skin, but you can also prevent further skin issues from forming since you get total protection from the sun.