Looking good is not complex as many of you think. Nowadays, extensive research has been done to give us quick ways of preparing homemade face scrubs at a very low cost without much struggle. These are natural products you can do yourself at the comfort of your home and use them to change your looks entirely.
Every one of us deserves to have a glowing radiant skin that can be noticed from a distance. However, not all of us can look attractive from meters away. Why? It is simply because of our dull skin appearance that keeps on producing sweat, dead cells and oil through the tiny sweat pores. If these secreted fluids and dead skin cannot be continuously removed from the outer layer of the skin, our good looks disappear and we can't shine anymore.
The removal of all secretions ranging from dead cells, pimples, facial rashes and acne among others so as to leave your skin with a glowing radiant appearance is called exfoliation. Your face needs to be free from these impurities and if you achieve this, the words beautiful and handsome will form part of your life.
DIY Facial Exfoliation Scrubs
Do you want to look good and have a killer, soft and radiant face? Here is a quick look at the top homemade facial scrubs that will make you stand out in a crowd thanks to the radiant appearance that they bring into your life.
Honey and Oatmeal Facial Scrub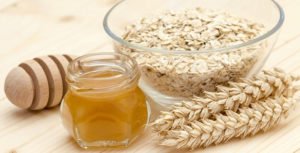 Honey mixed with oatmeal form one of the best choices you can use to prepare a facial scrub at your home. In addition to this, you also need both lavender and tea tree oils together with nutmeg. Honey has antiseptic and moisturizing properties that will leave your skin glowing with radiance. It also controls skin breakouts. Oatmeal is a great exfoliant full of healing amino acids and moistening properties. The lavender and tea tree oils have strong antibacterial and anti-inflammatory properties which keeps acne away from your skin.
Ingredients
Instructions
Put the oatmeal in a blender and break it up into tiny pieces
Put the pieces into a measuring cup
Add the other ingredients and stir the mixture together
You can add more honey if the mixture is not well combined.
You can now wash your face and apply the mixture onto your face gently massaging your face in circular motions. Leave it for 5 to 10 minutes and later rinse your face with cold water. Do this daily and expect a glowing facial appearance in less than 2 weeks.
Lemon and Sugar Face Scrub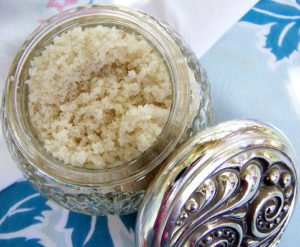 This is another DIY facial scrub that you should try and see how it transforms your looks after a certain period of time depending on your skin type. On the same note, the exfoliation ability of lemon makes this scrub applicable to other parts of the body as well. If you have acne on your face, this scrub works wonderfully to leave your skin looking insanely smooth.
Ingredients
fresh lemon
1 tablespoon of organic honey
cup of granulated sugar
1 tablespoon olive oil
a small transparent bowl with a lid
Instructions
Mix both the lemon juice and olive oil in the bowl
Add the honey and stir the mixture for a while till the three bind together
Add the sugar into the mixture to get the scrub done and applicable to the face.
Apply the scrub in circular motions on your face for about 5-7 minutes and later rinse it off with cold water.
DIY Blueberry Sugar Scrub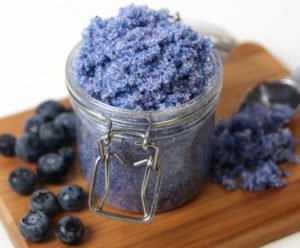 Have you always wanted to have a radiant and well-toned appearance that make people wonder what is your secret? A homemade blueberry sugar scrub will actually transform your face and make you look smooth once again. The blueberry contains different unique properties that will exfoliate your skin and make you look younger. All the rashes, dark spots and wrinkles will slowly dissapear from your life.
Ingredients
cup of fresh blueberries
2 tablespooons of sugar
How to do it

You need to blend all the ingredients using a food processor. Blend till the scrub is smooth. Using your clean hands, apply the scrub onto your face rubbing it in circular motions and leave it there for about 15 minutes. Rinse it with warm water. Making this a routine for about 2 weeks can have a great facial transformation that makes you feel proud of yourself.
Almond and Honey Facial Scrub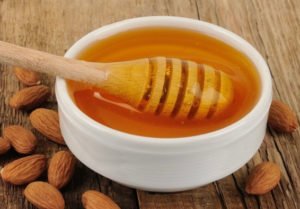 Are you worried that some scrubs only work on specific types of skin only? Then this is the reason why you should not worry anymore. The almond and honey facial scrub works on all types of skin. Both honey and almond possess different properties that when combined exfoliate the skin by getting rid of blackheads, rashes, whiteheads, wrinkles and dead cells. This leaves you with a younger and attractive look.
Ingredients
2 teaspoons of honey
2 teaspoons of ground almond
4 teaspoonful of plain yoghurt or butter milk
How to
Mix all the above ingredients together and stir them to form a nice combination. Using your clean hands, massage the scrub gently onto your face and leave it for about 5 minutes. Rinse it off using cold water and allow yourself to dry. This should be done daily for about 2 weeks for the results to be fully realized.
Vanilla Pumpkin Spice Sugar Scrub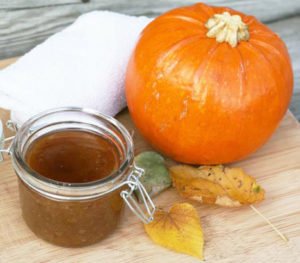 Have you ever wanted a scrub that nourishes your skin and still has the sweet aroma at the same time? Well, here it is. Vanilla pumpkin spice sugar scrub is one of the diy homemade products that come with a sweet aroma that makes you want to prepare it all the time. This is not the scrub's intention though, the intention is to exfoliate your skin, make it glitter from a distance and make you look younger with age.
Ingredients
How to
Put the vanilla extract plus the pumpkin pie spice into a cup and mix them thoroughly. Add the drops of coconut oil and stir. Finally, take the granulated sugar and add into the mixture. Using your hands, massage the mixture onto your face doing it in circular motions. Leave it there for about 5 minutes and then rinse it off with pure clean water. For quicker results, do this on a daily basis for about 2 weeks.
Chocolate Sugar Facial Scrub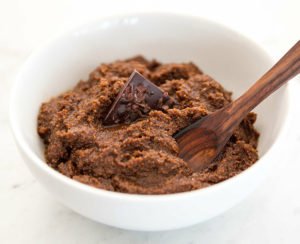 For those of us who stare at faces in the mirror wondering how we can get rid of all those annoying dark spots, acne and rashes on our faces, there is no reason to do that anymore. The solution is finally here. All you need is to prepare a chocolate sugar facial scrub at a relatively low cost.
Ingredients
1/8 cup of olive oil
1/4 cup brown sugar
1 tablespoon cocoa powder
1/4 tablespoon vanilla extract
How to
Take all the ingredients and put them in a bowl. Mix them well till they form a thick paste. Use your hands and massage it onto your clean face. Rub every area for about 60 seconds and allow it to settle for at least 10 minutes. Rinse the scrub thoroughly using warm water.
Simple Sugar Face Scrub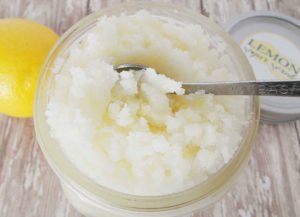 If you really want to have a radiant, glowing, shiny and healthy skin that keeps you looking young, then making yourself a simple sugar scrub for face and applying it in the morning before you head out to work or school couldn't get any easier.
Ingredients
2 drops of water
1 tablespoon granulated sugar
2 drops of orange, lemon, maleleuca or lavender essential oil
How to
Take a bowl and combine all the above ingredients. Mix them well and use your fingers to scrub your face. Take care of your eyes though while doing this. Rub gently in circular motions for about 2 minutes and leave it to dry. Remove the scrubber by rinsing with cold water and pat dry yourself by using a clean towel. If need be, you may add oil onto your face after pat drying.
Cornmeal Face Scrub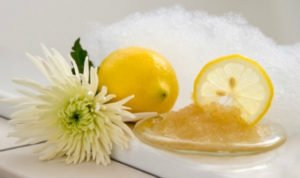 For those of you who are blessed with an oily skin, you can get rid of the excess oils by making a cornmeal facial scrub. According to experts, cornmeal is full of antibacterial, antiviral, moisturizing and exfoliation properties that penetrate deep into the inner layers of an oily skin opening the skin pores for unwanted oils to come out. These properties also help in removal of dead skin cells on face.
Ingredients
1 tablespoon lemon juice
2 tablespoons cornmeal
2 tablespoons buttermilk or plain yoghurt
Instructions
Take a clean bowl preferably a transparent one and mix the cornmeal with the lemon juice plus yoghurt. Use your fingers to massage the paste gently in a circular manner for about 5-7 minutes. Use tepid water to rinse it off and leave your face to dry up. This should be made a daily routine for about 2 weeks and afterwards it can be done three times a week. This homemade face scrub shall exfoliate your skin and make you look attractive and full of confidence wherever you go.
Oatmeal and Yoghurt Exfoliating Face Scrub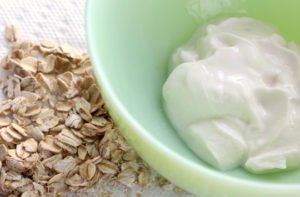 If you have a dry skin that is prone to acne, dark spots and looks old, then here is the remedy for you. The oatmeal and yoghurt face scrub is the most ideal scrub that has shown great ability to exfoliate dry skin. We all need to have a great facial look. We are all entitled to look attractive at all costs. The oatmeal natural face scrub works better for dry skin than any other type available.
Ingredients
2 tablespoon plain yoghurt
2 tablespoon fine oatmeal
1 tablespoon almond oil
Instructions
Put all the ingredients in a bowl and leave them for 5 minutes so as to allow the oatmeal to at least soften
Use your fingers to gently rub the paste onto your face not touching the eye areas
Massage your face for about 5 minutes in a circular motion and finally rinse it using warm water.
This scrub will turn your face into a glowing kind of light and make you want to look at yourself in the mirror every single day.
Why Should You Use Homemade Scrubs
Taking a shower alone cannot keep or rather maintain your face the way you want it to be. This is because water lacks the antibacterial, anti-inflammatory and exfoliation properties to remove the dead cells, heal acne and leave you with a smooth glowing face. This is where organic scrubs come in handy. The above described facial scrubs are natural and hence cannot cause any side effect on your body whatsoever. Some have vitamins that play a big role in transforming your skin into a better looking you.
If you have been looking for ways on how you can transform your look, then the above described face exfoliators can do real wonders. They are easy to prepare, cheap to acquire and easily available. Homemade scrub made of natural ingredients is the way to go.