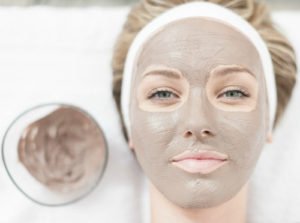 When it comes to having spotless skin, the only thing that stands in your way are blackheads. These ugly tiny spots can easily spoil any look that you want to wear, and not even the most expensive makeup can fix it.
Blackheads are mainly a buildup of dead skin cells and dirt inside the pores of your skin. While daily beauty rituals such as scrubbing might help a little, they don't present you with a guarantee that the blackheads would disappear.
This is because blackheads are not simply present on the surface of your skin like dirt, so simple washing or scrubbing of the skin may not help you get rid off them. Blackheads are embedded within your skin, so one needs to properly root them out to actually get rid of them.
In cases such as these, peel-off masks are the most effective way to get out of this predicament. There are many blackhead removing tools as well, but they don't give you the reassurance that these creepy spots would stay out of your skin.
What to consider before buying a blackhead remover
Before you actually decide to buy some blackhead removal product, you must keep in mind that such products are way different then your usual skincare products. You must be sure that the product you are buying is only made for blackhead removal. To ensure that, I have this tip for you: the best blackhead removers are usually mud-based masks because they are rich in minerals which nourish your skin when applied and pull out any access dirt and oil.
Most blackhead removal products are peel off, so they can be very painful to take off. They can also most likely create a huge mess during application. If you have really sensitive skin, a safer option would be rinse off blackhead removal products or may be even use blackhead removal strips, though the strips are not as effective as peel-off masks.
Always go for a product that is well suited for your skin type as choosing the wrong product could show adverse effects and can do you more harm than good. If you are not sure of your appropriate skin type, you can always go for neutral products that are supported for all skin types.
Go through the ingredients to ensure that it will not cause further damage on the skin or even strip away the healthy skin oils. For the effective management of blackheads, use a product with as many natural ingredients as possible.
Now that I have given you adequate knowledge about blackheads, it is only imperative for me to compile a list of the best blackhead removers out there in the market so that you would be able to steer clear of this dilemma for good.
Top 10 Blackhead Removers
1. THENA Natural Wellness Best Facial Cleansing Mask
THENA Natural Wellness Best Facial Cleansing Mask could be exactly what your skin needs. Wondering why I reckon it works? Well, unlike the over the counter cleansers with an endless list of synthetic ingredients, this deep cleansing mask is enriched with the best of the natural ingredients known to promote good skin health. The mask is mainly pure-heling Dead Sea mud full of acne and blackhead healing minerals. The mud will deeply and gently exfoliate the skin, minimizing and cleansing the clogged pores, removing the dead skin cells, and in the process, removing all those annoying blackheads.
Here comes the best part: this deep-cleansing mask is an enriched moisturizing formulation. It's packed full will aloe vera, shea butter, argan oil, and vitamins C and E. These ingredients are essential in keeping the skin hydrated while tightening the skin quickly, drawing out impurities, excess oils and toxins in the process – without drying out the skin. These natural ingredients also have soothing, toning, cleansing and refining process.
Other ingredients include kernel oil, avocado oil, mugwort extract, algae extract, neem oil, and jojoba oil among others.
Have you been looking for a spa-quality mask that will naturally moisturize the skin, tone it up, treat blemishes, and tighten the skin reducing the appearance of pores, without risking long-term damage to your internal organs? Well, this is it. This mask is free of all the ingredients dermatologists warn against. No parabens, fragrance, or additives. It is also animal cruelty-free as it not tested on animals.
Wondering if it will work on your skin type? Well, it works fine on all skin types whether oily, dry, aged, delicate, sensitive, dull, or combination-type of skin.
To top that, this unscented mask effectively gets rid of acne, pimples, acne scars, blemishes, whiteheads, and spots. And you can use the mask weekly or daily on the face and the body.
What to expect from this mask – Besides the disappearance of acne, scars, spots and whiteheads, this mask will unleash an even younger-looking and a healthier skin with a deep-seated radiant glow, even tone, soft, smooth, and a balance of complexion and texture.
You should not, however, expect results on the same day – its effects are slow and more natural.
PROS
It reduces large pores
Smoothens, softens, tightens and evens out the skin
Full of natural ingredients that enhance the health of the skin.
Free of parabens, additives, and fragrances
Animal-cruelty free
Works on all skin types
Easy to use and it washes away easily
It reduces oils on oily skin without making the skin feel dried out.
CONS
It is not your mask if you are looking for an overnight miracle
Expensive
2. Pure Body Naturals Dead Sea Mud Mask
As its name suggests, the mask is essentially made from Dead Sea mud which has been famously known to cure various skin conditions due to being enriched with sea salt and various other minerals. The product has been acclaimed by Amazon itself as the best blackhead removal product out there.
It offers impeccable skin exfoliating properties and detoxification of the core of the skin from any impurities and unlikely pores. As the mask dries on your skin, it rids it off any unnecessary dead skin cells that clog up the pores. To top that all of, the mask also contributes considerably into closing the pores.
Apart from the obvious minerals and salts from the sea, the mask also contains aloe vera extract, sunflower and jojoba oil and shea butter to keep your skin moisturized throughout the application.
PROS
With the Dead Sea mud as its most important ingredient, it comes with an abundance of minerals which will restore all the lost minerals from the skin such as magnesium, chloride, iron, calcium and potassium. These contents of the mask help reduce the chances of getting more blackheads due to open pores and frees the skin of any further toxins from its core.
Apart from the obvious minerals, this blackhead removal product also contains various essential oils such as jojoba and sunflower seed oil that will keep your skin moisturized throughout the process.
The mask also contains allantoin. This ingredient is imperative for usage because it soothes the skin after all the dryness from the mask. It also has anti-inflammatory properties which would prevent the skin from getting red and puffy after application.
The mask also has an abundance of antioxidants like aloe vera extract, beeswax and vitamin E, which help give a clear and glowing look to the skin.
CONS
It is not recommended for sensitive skin because the alcohol in it might show adverse effects.
It is not at all suitable for oily skin because the mask contains essential oils and can be the root cause of unpleasant breakouts on your skin.
3. Aria Starr Dead Sea Mud Mask
Can we all agree that the worst bit about battling acne or blackheads is dealing with big pores that seem to gape at you every time you try to change things? Here is some good news then: this Aris Starr Dead Sea Mud Mask is what you have been looking for. The mask is an effective pore minimizer, it cleanses the skin, and it's also a key to youthfulness.
How? Besides the natural minerals from the mud extracted from the Dead Sea, the mask is enriched with aloe vera, jojoba oil, and shea butter. These organic ingredients, as well as the mud, will deeply cleanse the skin, exfoliate and detoxify it. The ingredients will extract extra oils and toxins from the deep layers of skin and also rid the skin of dead cells, toxins and dirt to reveal a fresh, clear, and younger-looking skin.
Some of the minerals in the mask include magnesium, sulfur, calcium, potassium, iodine, zinc and bromide ions. These mineral components are effective in cleansing, treating and detoxifying the skin. These features, along with the fact that women and men of all skin types can use the mask are the reason why everyone is raving about this mask.
Besides deep cleaning the skin, the mask stimulates circulation in the skin cells. By increasing blood flow, it enhances overall skin health and tightens the skin – you know what they say; a healthy skin equals a youthful skin! You may, therefore, use the mask as an anti-aging and anti-wrinkle solution.
You will also like the mask because it is safe to use on sensitive skin. But, since it has natural astringents, you may want to take the sensitivity test before use.
PROS
It is free of alcohol and parabens
Animal cruelty-free
Multifunctional – it removes blackheads, exfoliates and moisturizes the skin, fights acne, and it cleanses the skin.
It minimizes the appearance of pores
Smoothens the skin
Antiaging effects
Easy to use
Natural ingredients
CONS
It causes reddening of the skin if you leave it on for too long
It may not be the best solution for people with highly reactive skin
4. New York Biology Dead Sea Mud Mask
Like the other Dead Sea masks above, the mask will gradually eliminate blackheads by deep cleansing the skin pores, getting rid of the extra oil deposited as well as toxins and dead cells.
The effectiveness of the masks results from the use of natural ingredients which also make the mask suitable for use on all skin types. Its deep cleansing properties are enhanced by the mineral infusion of the mask creating an advanced formula that will effectively and gently purify the clogged pores. It also has ingredients like the chamomile extract, aloe vera, vitamin A, jojoba oil, and sunflower oil. These ingredients, as well as the mud, create a soothing effect on the skin.
The mud is also effective in exfoliation, and it also stimulates cellular regeneration revealing healthier and younger looking skin. This happens because the mud treatment will stimulate blood microcirculation. So, if you have been looking for ways of making your skin healthier, radiant, and ageless, get a natural Dead Sea mask.
PROS
It tightens the skin making it visibly healthy and smoother.
It cleanses, reduces and minimizes pores
It treats acne besides blackheads
Makes it easy to manage oily skin
Removes dead skin cells, oils, and toxins which harbor bacteria
Nice scent
Affordable
Moisturizes the skin
Works for all ages
CONS
It doesn't work well on sensitive skin, and you may react to it.
5. Bioré Deep Cleansing Pore Strips

These clinically proven pore strips are your next go-to in times of great skin disasters. They are very effective in pulling all the dirt and impurities out of your skin and giving your skin a beautiful feel. The strips are proven to be hypoallergenic and, therefore, suitable for all skin types.
One of the greatest attributes of the strips is that they not only get rid of the unclogged pores but also help them shrink, which reduces the likelihood of any further blackheads.
PROS
The product is very cost-effective and does the job well like any other blackhead removal product.
The application of the product is very easy and mess free.
It pulls out dirt and oil from their roots due to its pull-off properties.
It is good news for people who have the most blackheads on their nose since the nose strips are highly effective and only to be used on the nose, whereas the face strips can be used anywhere.
CONS
It can cause irritation to the skin due to all that pulling.
It is not as long lasting a result as mud masks. Perhaps using mud masks twice a week with regular use of the strips might be able to get rid of blackheads all together.
6. Blackhead Remover Cleanser with Salicylic Acid

If you have really oily skin and are looking for a solution to get rid of most of your skin problems such as blackheads and acne, this should be your go-to product.
The product has a bioactive formula which brings a double action to the table. It first effortlessly unclogs the pores and then, it deep cleanses your skin to keep those blackheads at bay. Also, the formula of this product supports a very neutral pH level on your skin, so it would most likely maintain the cleanliness and health of your skin through the span of its usage.
PROS
It is amazing for oily skin because it does not contain an array of various essential oils that would cause the skin to over-moisturize.
The product contains a huge range of skin clearing ingredients such as witch hazel extract, lactic acid, salicylic acid, fennel extract, and malic acid.
Since it has a different acid, the product has a way of neutralizing the pH level of the skin and prevent it from going unbalanced on the scale.
CONS
The product is not at all suitable for sensitive skin since it contains a lot of added preservatives that might show adverse effects on your skin.
7. Majestic Pure Dead Sea Mud Mask

For blackhead removal and a younger looking skin at an affordable price, you could try this mask. It's suitable for use by men and women.
Its ability to restore that rosy and radiant glow comes from the high salts and mineral concentration in the Dead Sea mud. The components of the mud have deep cleansing effects, and they will detoxify and purify the skin by removing the dead cells, oils, toxins, and bacteria from the skin pores. The action of the mud on the skin will also stimulate cellular regeneration which causes tightening of the skin and the disappearance or reduction in the size of the skin pores.
The mask revitalizes the skin in the same way as the bentonite clay.
PROS
Safe Ingredients
It has authentic Dead Sea Mud
It removes impurities from the skin shrinking the pores, tightening the skin fibers and toning your skin.
It fights acne, whiteheads, eczema, psoriasis, and skin breakouts.
Good exfoliator
Hydrates and moisturizes the skin
Enriched with natural ingredients like jojoba oil, shea butter, and sunflower oil
CONS
It has alcohol and other synthetic chemicals
Unsuitable for sensitive skin
8. MagiForet Black Mask
This is a peel-off mask enriched with activated charcoal to help with oil control. If you like peel masks, this could be what you need to get rid of whiteheads as well as blackheads. The mask will remove the excess oils and impurities in the skin pores minimizing the appearance of black and white heads while improving your skin's texture to reveal a bright, clean, youthful and healthy skin.
The main active ingredient of this Black Mask is activated bamboo charcoal or black diamond. This ingredient is eco-friendly and an effective skin purifier which acts like a magnet that draws out deeply-rooted impurities. It also contains the American witch-hazel extracts which has calming and soothing effects.
PROS
Comes with a free rose water spray
Rejuvenates the skin
It has natural ingredients
Works well for oily and combination skin types
CONS
Not easy to apply
Peeling off the mask is not fun
Your skin may react to the mask
9. Petunia Blackhead Extractor
This is a 5-piece skincare/ blackhead extractor set that is made using surgical-grade stainless steel. It has five extraction tools that can help you get rid of zits, pimples, acne, whiteheads, and blackheads. The tools are of different sizes, and you get to choose the one that best meets your needs.
The tools are rust-free thanks to the premium-grade stainless steel, and they are also hypoallergenic. You can use them on any skin type, and the best bit is that you don't have to worry about the tool feeling bulky or heavy for your skin. They make it easy for you to reach the deep-seated blemishes and the kit comes with a comprehensive e-book.
PROS
Elimination of breakouts as they happen
5 comedone sizes
Ergonomic and lightweight designs
Comes with a storage case and an e-book.
Travel-friendly.
Hypoallergenic
Minimal scarring and natural healing
Ideal for sensitive skin
Rust and corrosion resistant
High-quality stainless steel – surgical grade
10. Aztec Secret – Indian Healing Clay

Known as one of the world's best blackhead removers, this product is clay and much more. The mask actually comes in a powder form so that the chances of impurities getting into the product are zero to none.
Bentonite clay is considered one of the world's most powerful beautifiers, and the bentonite clay face mask works like magic with its dirt-absorbing properties. Not to mention this blackhead removal product is all-natural and contains no added preservatives or chemicals.
For application, the powder must be diluted with apple cider vinegar or even water until it has a paste-like consistency.
PROS
This blackhead removal product contains no toxic chemicals, so people who have overly sensitive skin, or any skin type for that matter, would be safe from harm.
The application of this product is exceedingly easy and mess-free.
It contains natural minerals and salts that help exfoliate the skin to its core and bring an end to those nasty blackheads.
CONS
Since the product is mainly powder, it leaves the skin really dry and under-moisturized. Therefore, moisturize the skin well after application in order to prevent any adverse effects.
The mixing of the product with apple cider vinegar can be very harmful for regular use since it acidifies the pH of the skin. To keep it neutral, mix water as well or use another substitute.
It is not recommended for very sensitive skin types which are allergic to natural clays and muds.
Tips to keep in mind when using blackhead removal products
Whenever you use blackhead removal products, try to use ice on the areas which have been affected by the product. This would help constrict the pores and decrease the likelihood of blackheads from occurring again.
When it comes to such products, always remember to carefully read the instructions since a slight misstep can cause a problem for your skin.
Blackhead removal tools can also be used instead of such products, but the likelihood of blackheads occurring again does not go away.
If it is gently scrubbed after the mask dries on your skin, it gives far better and lasting results and causes your skin to become smoother.
Using a face wash that complements your skin type daily would not only keep your skin clean but also reduce the chances of any further blackheads from occurring since the main cause of blackhead occurrence is clogged up pores with dirt and oil.
Conclusion
Blackheads are highly unpleasant and can spoil how you look on countless occasions. They are a skin condition that need to be taken care of daily, so just pulling them out and washing your face once won't get to the root of the problem. There are countless tools and ways to get rid of these unwanted guests living atop your facial skin. There are even clinical procedures, but they are very expensive and might even have adverse side effects. Hence, these products are the best way to deal with blackheads.
Always keep in mind to use the product that best suits your skin type. Otherwise breakouts might occur or something even worse. After all, this is your skin we're talking about which is exceedingly sensitive to various conditions.
The clogged pores are the root cause of the eruption of blackheads, so in order to prevent that, always choose the right kind of makeup and even makeup removers. Makeup removers play a crucial role because they have the ability to clean up all the mess that the usage of makeup creates.
Also, remember to cleanse your skin before you go to bed. The skin is at recovery mode at night, so it needs its essential nutrients to keep healthy and fresh.
Blackheads are indeed very gross looking, but with careful cleaning of your skin each day and knowing the essentials to having a healthy skin, you could lead a life free of acne and blackheads with a smooth and glowing skin.
There you have it – these are the most effective blackhead removal products in the market and have been proven to be so. All of them comprise of different properties, making them suitable for different skin types. Take your pick and delve deeper into the bliss of having perfectly spotless and glowing skin.
Keep in mind that the best products for blackheads above are not magical cures and in most cases, you will start seeing results after some weeks. So, don't rush it.