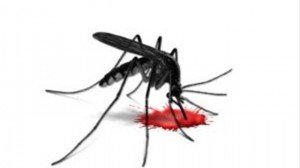 It happens every summer. It's a huge annoyance for many people at barbecues and campfires. Mosquito bites are one of the big downfalls of summer activities. In addition to being itchy and irritating, mosquito bites can also bring with them a range of health problems. Would you like to find out how to get rid of mosquito bites fast?
Before the summer season comes along, learn about how mosquito bites can affect you and what you can do after you've been bit to reduce the effects.
Signs of a Bite
They're usually easy to notice and many times, you'll notice that you've been bit right away. However, if you find that you have a mark on your skin, you may want to double check the list of signs to be sure that you're dealing with a mosquito bite. These are the signs to look out for: a white bump on the site of the bite, swelling around the bump, redness on the spot, a darkened spot around the area.
Possible Health Risks
A mosquito bite could be more than just a bite. While most cases will only be an annoyance that can easily be taken care of, there are potential health risks to look out for. If you have a reaction to the bite, you may notice a fever, headache, or body ache afterward. These pains could be caused by the bite. Look out for a large red and swollen area surrounding the mosquito bite. Hives might also be present, as well as swollen lymph nodes in especially severe cases. These reactions are caused by the saliva of the mosquito that transfers to the body when the bug bites. Some people are sensitive to the saliva and will show signs of a reaction shortly after being bitten. These reactions are most often found with children. Parents should keep a close eye on children during the summer months.
Another possible health risk associated with mosquito bites are a short list of potential diseases that the mosquito might carry. If a mosquito is carrying a disease, it could be transferred when it bites a human. These diseases include West Nile Virus, malaria, and yellow fever. While the cases of contracting these diseases are infrequent, they should be noted as a precaution.
Reduce Itching
There are many ways to reduce the itching that is associated with mosquito bites. First of all, it's important to take care of the problem immediately. The longer that a bite goes untreated, the more likely it is to cause damage and itching. Use alcohol to treat the area right away. Rubbing alcohol on a cotton ball or using an alcohol wipe are both effective for treating the area quickly. Use the alcohol quickly. It's also important to refrain from scratching the area. Scratching will cause redness to show up sooner and will only make the area more itchy.
There are several natural solutions to the itching of a bite. Most of the items needed to resolve the problem can be found in the home. Baking soda is one of the most effective solutions. Start by mixing baking soda with warm water to create a paste. Use a cotton swab to apply the paste the in area. Leave the paste on the skin for a few minutes before washing it off.
Apple cider vinegar is another natural option for reducing itching. Soak a cotton ball in the apple cider vinegar until it becomes saturated. Then, grab tape or a band aid to secure the cotton ball to the skin that is affected by the bite. Keep the cotton ball in place as the pain subsides.
Reduce Redness
In addition to itching, there will be redness associated with a mosquito bite. The redness around the bite will be noticeable and something that you'll probably want to take care of right away. There may also be heat and swelling that you'll notice along with the redness. These problems can also be taken care of with a few simple solutions.
Aloe vera is a solution to many injuries and issues. One problem that aloe vera is extremely helpful for is the heat that comes with bug bites. Apply a bit of aloe to the area to feel instant relief. Just like the healing effects on a sunburn, aloe will provide comfort to an area that has become red and swollen from a mosquito bite.
Honey is a great way to get rid of the swelling. Apply honey to the area and rub it into the skin. Honey has natural healing abilities that make it a great solution for swelling and pain. The anti inflammatory property of honey make it a product that you should reach for soon after getting bit.
If you find that your bite has created dark marks, there are ways to reduce their appearance. Coconut oil, tomatoes, lemons, and vitamin E are just a few of the natural items that are effective in lightening skin to reduce the appearance of dark marks.
Preventing Mosquito Bites
After being bit, there are several things that you can do to reduce the effects. However, the best way to take care of mosquito bites is to prevent them before they occur. There are a few things that you can do to keep mosquitoes at bay and save your skin from itching and redness.
Two chemicals, DEET and picaridin, have both been proven to keep mosquitoes away. While there was some controversy surrounding these chemicals in the past, both have been shown to be safe for adult use. Many insect repellents contain one of the two. The chemicals are also one of the most effective ways to prevent bug bites.
If you're looking for a more natural solution, there are several more options to consider. For starters, keeping the skin covered will stop the mosquitoes from having a way to get to your skin. Wear long pants and long sleeves to keep yourself protected. Standing water is where mosquitoes will want to spend time. Keep water in birdbaths and child sized pools fresh and clean.
Citronella is one of the most popular products for keeping bugs away. Light citronella candles and place them around the area where you'll be sitting. Some claim that eating garlic will make you less appetizing for mosquitoes. Finally, choose the time of day when you'll be outside wisely. Avoiding dusk and dawn, when mosquitoes are out in full effect will help to keep you safe.