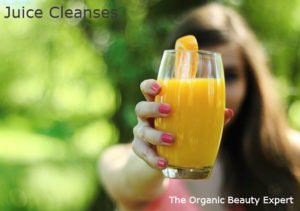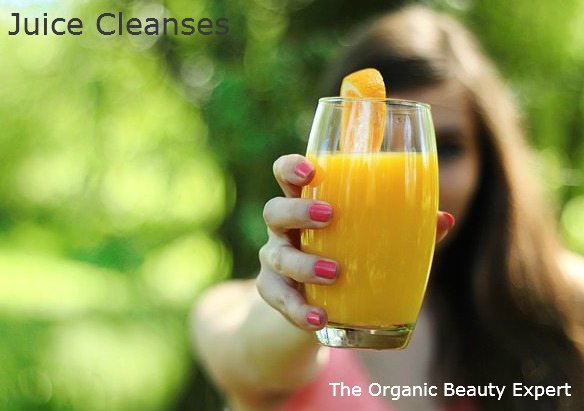 "Ah! it is my wedding in a week, and I don't think I'm going to fit in my wedding dress."
"I've got a date this Sunday, need to lose weight ASAP."
"Prom night is around the corner, if I don't lose weight pronto, I won't be able to get a dress that looks perfect."
These are some of the things that have happened to most of us and have increased the stress level to a new point. We want to lose weight, but we want it fast. Who can wait for several months with different exercises and cutting back on delicious food for so long?
All of us want an instant solution. To all of those, there is some good news. You can now get juices and supplements that can cleanse and make you lose some weight at the same time. But you also have to be careful which one to pick as not all of them work, and some even cause more harm than good.
Luckilly I did all the digging and research to find some of the best 3 day cleanses for weight loss so you can decide and go on the journey of slimming down as soon as possible.
1. Lemonkind SUPER DETOX ME Metabolism Booster 3 Day Cleanse
The Super Detox Me 3-day course from Lemonkind is a super-nutrient dense cleanse with a crazy palette of fruits, veggies, and botanicals to suit the ever-so-distinguishing tongue. Everything from turmeric to cinnamon is thrown into the mix, and some less common ingredients like chia, cocoa, and whole grain brown rice hit the list as well.
The primary goal of the course is to make your body function properly thus getting rid of toxins from your body. The company calls this course a bad habit breaker.
These kits include 24 individual packets for a total of 8 detox beverages per day, yet only add 1060 calories to the overall intake. By keeping the metabolism stoked in between meals these juices effectively aid your body in burning stored fat and toxins much more efficiently.
Lemonkind doesn't send just one juice genre in each kit but offers different blends for each phase of the cleanse. Strength, transformation, renewal, awareness, and vibrance are all encouragingly printed on their assigned packets, each representing the next step in the process and containing their own proprietary mixes.
All products are Non-GMO Project verified, gluten free, vegan, dairy free, allergen free, and contain no preservatives or added sugars. Lemonkind makes all their juices from strictly non-concentrated products to guarantee you'll be receiving nothing but the freshest juices.
PROS
Minimal caloric addition
Packets stay good for up to 5 days after opening
CONS
Flavors should be consumed in order, rather than at random.
2. Kaeng Raeng Natural Detox Cleanse
Kaeng Raeng is a dietary detox cleanse program that gives the results without giving up taste, quality, and convenience. They provide you with either a three-day or a six-day program, so you can choose whatever program you feel more comfortable with. Three days is for those who want to detoxify while six days are recommended to those who want to lose weight.
If you choose the program of three days, you would receive three packets each day, i.e. nine packets in total. All you have to do is drink one packet instead of the usual meal you have. Add some raw fruits and vegetables to your diet too. To drink the packet, mix the content with water, juice, or non-dairy milk. You can also make a smoothie where you add the content to water and add some fruits to make it sweeter. However, it is a good idea to keep some of the added fruits whole to maintain whole fiber content.
It comes in three flavors: "into the blue" (blueberry, banana); "joyful" (strawberry, raspberry, pineapple); "daybreak" (mango, peach, pineapple). Vegans can also use the content. The content is gluten free, caffeine free, soy free, and non-GMO. No artificial flavors, colors, sweeteners, or additives have been added to it.
Kaeng Raeng sacrifices no convenience with these handy pouches as they are easy to use on-the-go, so just throw some in the purse and you're ready for the day!
Though this cleanse provides a satisfying way to lose weight and curb hunger, it is important to supplement any detox or cleanse product with a healthy dose of whole, raw fruits and vegetables.
PROS
2 different detox lengths
Can be mixed with different bases
CONS
Flavor is slightly chalky.
3. Juice from the RAW 3 Day ORGANIC Juice Cleanse
This 3-day weight loss cleanse offers cold-pressed fruits integrated with probiotics to help your stomach clean out the cobwebs and reset itself completely.  Designed for both detox and weight loss, this unpasteurized system features juices that are frozen very quickly after the bottling process and are meant to be held in the freezer until consumption time.
It is mostly made of green juices and infused with coconut. Not only is it jam-packed with leafy greens and apples but it also has superfood nutrients to reset your stomach and send it on its way to recovery. You are supposed to drink six bottles per day.
Start your diet with a Sweet Greens Juice and end it with the delicious Coconut Fusion Blend. The following greens are used: Green Kale, WheatGrass, Watercress, Romaine Lettuce, Fresh Lemon Juice, Ginger, Celery, Spinach, Swisschard, Dandelion, Wild Arugala, and Cucumbers.
A super-wide array of flavors ensure you won't have to grind the grist putting these down the hatch and will keep the requirement of 6 bottles per day light and easy to maintain. Juice from the RAW uses only Kosher-certified, fresh, organic fruits to produce nothing but the highest quality cold-pressed juices.
PROS
Huge flavor variety
Shipped frozen for freshness
4. 3-Day Skinny Cleanse by Raw Generation
The Raw Generation Skinny Cleanse is a 100% raw, plant-based weight loss and detox system that contains absolutely no preservatives or chemicals. Raw Generation features cold-pressed juices that are rife with phytochemicals and power nutrients, and over the course of a single day the 6 combined servings add 24 grams of protein to your overall intake.
The 3-Day Skinny Cleanse is also available in a 5-day and a 7-day version, so if you're feeling like a superhuman this cleanse can be multiplied in intensity and duration. The 3 day weight loss cleanse program includes 18 bottles of top quality, fresh-frozen juice composed exclusively from raw fruits and vegetables, which Raw Generation touts as the "best tasting cold-pressed 100% raw juice cleanse on the market".
A rainbow of great flavors is layered into the daily drink schedule to keep things exciting throughout the process, and with flavors like carrot-orange-ginger, and pineapple-cucumber-aloe your taste buds are sure to stay electrified. The good flavor and super-efficient protein and nutrient delivery is a fantastic way to curb hunger, and a caffeine-free approach to shocking the system toward those healthier meals.
These juices are shipped frozen and meant to be kept that way until intended use. It is recommended they be consumed within 48 hours of thawing.
PROS
Free shipping in insulated boxes
Can be stored for use at much later date
CONS
Can take up a bit of space in the freezer
Higher sugar content than some.
5. Cleanse on the Go 3 Day Juice Cleanse
The 3-Day Juice Cleanse is an extremely packable option that comes in a 4-flavor package of 21 individual servings. It is a granulated, or powder juice and botanicals blend that can be simply added to any bottle of water to kickstart your body into getting ready for that new you.
The juice and botanical powder have been mixed in a single serving packet to give you the best result possible. The content has been made keeping vegans in mind so it can be used by them too. There are no added preservatives or sweeteners. It is natural and non-GMO.
Cleanse on the Go does not go the route of some other popular brands by freezing and mailing whole juices, but rather sends them in a nano-sized pouch which can be carried with you and taken advantage of easily.
You are supposed to add 12 to 16 oz. of water to the content of the packet and mix well. The content is packed with ordinary and tropical fruits and vegetables that have been added to detoxify liver and gall bladder, increase metabolism and fat oxidation, remove toxins, battle against inflammation, and support blood purification.
The convenient packaging is great for the consummate professional who is moving around all day, or any active person enjoying their weekend off in the mountains or at the beach. Detox cleanses are a great way to detoxify the body, burn extra fat by increasing metabolism, elevate mood by relieving stress, lower blood pressure, and reduce inflammation. What else could you need?
PROS
Ultra-portable and lightweight
Take up no freezer space
Toss in any bottle of water
CONS
Not frozen, authentic juice.
6. Suja Organic Cold-Pressed Juice 3-Day Cleanse
Suja takes a bit of a different approach from other brands by opting to kick off each day with a load of high-quality nutrients and vitamins.  Uniquely provided along with this 3-day cleanse is a recipe for three days worth of breakfasts to get you started in the right direction.  They call this method 'front loading' and stand behind the idea that the beginning of your day has a heavy impact on the rest of it, helping to keep those hunger pains at bay.
This kit from Suja includes 7, 12-ounce juices to cover the entire 3 days and has rocking flavors like lemon cayenne, 'Fuel', and 'Brilliant Beets'.  A wide panel of top-quality ingredients ensures a diverse selection of benefits not as easily found in more mundane produces.  These lesser-available ingredients are highly sought in order to counteract the effects of body toxins, and Suja Organic provides them in droves.
It is recommended to abstain from caffeine, alcohol, red meats, sugars, and dairy in exchange for more whole foods a few days before starting this cleanse but if the lack of caffeine starts to cause headaches, just drink less of it and wean off of it as well as you can.
PROS
Certified Organic
Non-GMO Project Verified
CONS
Seems to have an acquired taste.
7. Smart Pressed Organic Juice Cleanse
The 3-day Smart Pressed Organic Juice Cleanse is a great way to get your metabolism burning and jumpstart your system toward an all new outlook at health.  Holding the title with the most complete organic juice cleanse available, dense combination of nutrients, protein, and fiber are just what you need to keep your cleanse focused and on track.
These individual juice servings are powder based and come in award-winning flavors and are pocket-friendly for those health-conscious folks who don't have the time to slow down.  All nutrients are perfectly balanced to provide just the right amount for the cleanse, so there will be no aches of starvation or out of control cravings.
This juice cleanse is also available in a 1-day or 7-day option so can be custom fitted for just a quick refresh, or a more in-depth go at kicking up the thermogenics.
PROS
Award-winning, unique flavors
Portable
Super complete option
8. Beachbody 3-Day Refresh with Shakeology
The 3-Day Refresh with Shakeology is more like a meal replacement powder than a juice cleanse, coming in a higher protein shake format while still providing all the benefits of a standard 3-day cleanse.  Along with the shakes a proprietary blend of flax, chia, and psyllium seed husks comes together in Beachbody's Fiber Sweep packet which helps to provide a gentle, yet very thorough cleaning of the system's waste.
The 3-Day Refresh comes in 7 different Shakeology flavor options to keep you committed and supplies probiotics and digestive drinks for an all-round complete system.
The included program guide will show you a healthy list of grocery items to purchase as well as easy, good-for-you meals and snacks to round you off, and the additional maintenance guide keeps you on track long after the cleanse is over.
PROS
Includes easy, healthy meal/ snack plan
Great flavor
Well-rounded
CONS
May feel too heavy for a cleanse product.
9. Bikini Cleanse 3-Day Weight Loss System
The 3-Day Weight Loss System from Bikini Cleanse has its own idea about how to do a cleanse, providing with its kit not only detox beverages, but also all-natural teas and snack bars to create more of a comprehensive meal replacement plan.  This kit is great because along with its compact portability, none of the included items require refrigeration making it super convenient.
Bikini Cleanse calls this a 'food-based' approach, which appears to be true as they make the effort to give more of a craving-reducing menu, greatly reducing the feeling of starvation while keeping those metabolic fires roaring.  All ingredients are natural, and the whole kit is gentle enough on the system to be used in a semi-regular manner.
Also included with this kit is the Bikini Cleanse 'Bikini Passport', lending post-cleanse shopping and food ideas, workouts, and other things to keep you moving forward.
PROS
Strategic, unique, menu
Good to sate appetite
10. Miracle Oxy-Cleanse 3 Day Total Body Cleanser and Detox
Miracle Oxy-Cleanse is a vegetarian-friendly way to safely cleanse the colon and entire digestive tract and relieve build up in your system.
The production of oxygen is used to reduce and prevent bloating from gas, or even the unsuspected constipation.  Miracle Oxy-Cleanse essentially gets rid of the excess build up removing compaction from the intestines and colon and loosen any lodged fecal matter throughout the entire tract.
Miracle Oxy-Cleanse comes in gentle capsules and is derived from only the best of ingredients to keep you healthy and running regular.
PROS
Effective for cleaning colon and digestive tract
CONS
More like taking medicine than a food or juice.
Conclusion
There is a lot of great options out there to choose from depending on your goals. These five choices not only help you in losing extra pounds and detoxification but also give you suitable vitamins and minerals. 3 day cleanses for weight loss are popular, because they are short, so it is more likely you won't give up, but also just about long enough to see some other benefits like improved digestion and higher energy levels.
I like the SUPER DETOX ME Metabolism Booster 3 Day Cleanse detox program because it contains a big variety of nutrient rich fruits, veggies, and botanicals and adds minimal calories to the overall intake, which is obviously what you want when trying to lose some weight. However, it's a bit more expensive.