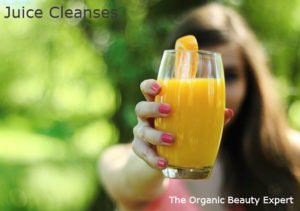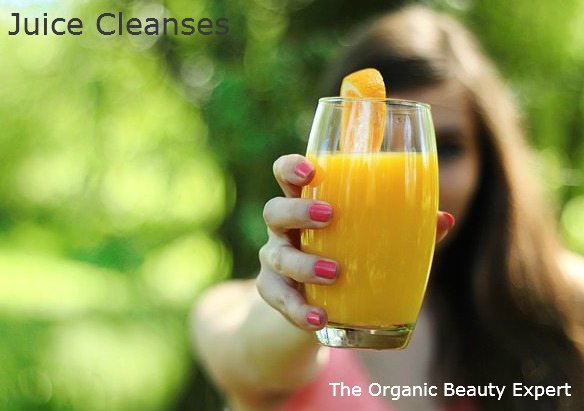 "Ah! it is my wedding in a week, and I don't think I'm going to fit in my wedding dress."
"I've got a date this Sunday, need to lose weight ASAP."
"Prom night is around the corner, if I don't lose weight pronto, I won't be able to get a dress that looks perfect."
These are some of the things that have happened to most of us and have increased the stress level to a new point. We want to lose weight, but we want it fast. Who can wait for several months with different exercises and cutting back on delicious food for so long?

All of us want an instant solution. To all of those, there is some good news. You can now get juices and supplements that can cleanse and make you lose some weight at the same time. But you also have to be careful which one to pick as not all of them work, and some even cause more harm than good.
Luckilly I did all the digging and research to find some of the best 3 day cleanses for weight loss so you can decide and go on the journey of slimming down as soon as possible.
Kaeng Raeng is a dietary detox cleanse program that gives the results without giving up taste, quality, and convenience. They provide you with either a three-day or a six-day program, so you can choose whatever program you feel more comfortable with. Three days is for those who want to detoxify while six days are recommended to those who want to lose weight.
If you choose the program of, let's say, three days, you would receive three packets each day, i.e. nine packets in total. All you have to do is drink one packet instead of the usual meal you have. Add some raw fruits and vegetables to your diet too. To drink the packet, mix the content with water, juice, or non-dairy milk. You can also make a smoothie where you add the content to water and add some fruits to make it sweeter.
It comes in three flavors: "into the blue" (blueberry, banana); "joyful" (strawberry, raspberry, pineapple); "daybreak" (mango, peach, pineapple). Vegans can also use the content. The content is gluten free, caffeine free, soy free, and non-GMO. No artificial flavors, colors, sweeteners, or additives have been added to it.
With this product, you can detoxify your body and start losing a bit of weight too. With all the holiday feasts and decadent treats, you surely are in need of a thorough cleanse. It is mostly made of green juices and infused with coconut. Not only is it jam-packed with leafy greens and apples but it also has superfood nutrients to reset your stomach and send it on its way to recovery. The juice is made of cold pressed raw fruits and vegetables. The juices must be put in freezer till ready to use. You are supposed to drink six bottles per day. Start your diet with a Sweet Greens Juice and end it with the delicious Coconut Fusion Blend. The following greens are used: Green Kale, WheatGrass, Watercress, Romaine Lettuce, Fresh Lemon Juice, Ginger, Celery, Spinach, Swisschard, Dandelion, Wild Arugala, and Cucumbers.
The product comes with 21 packets with four delicious flavors. It is a three day cleansing and detoxification program.
The juice and botanical powder have been mixed in a single serving packet to give you the best result possible. The content has been made keeping vegans in mind so it can be used by them too. There are no added preservatives or sweeteners. It is natural and non-GMO.
You are supposed to add 12 to 16 oz. of water to the content of the packet and mix well. The content is packed with ordinary and tropical fruits and vegetables that have been added to detoxify liver and gall bladder, increase metabolism and fat oxidation, remove toxins, battle against inflammation, and support blood purification.
The three-day course gives you eight packets to drink each day, meaning 24 packets in total. The primary goal of the course is to make your body function properly thus getting rid of toxins from your body. The company calls this course a bad habit breaker.
This would boost metabolism, eliminate toxins, and burn fat. The eight packets for each day include two Awareness, two Strength, one Renewal, two Vibrance, and one Transformation. Each of these has a superfood added alongside fruits and vegetables.
It is advisable to drink it cold and use it within five days of opening the packet.
If you are thinking of losing some weight and detoxifying then this product is literally your new BFF. With the juice cleanse, you can jump-start your process of losing weight.
All the six juices that you are required to take mean that you are getting about 24 gms of proteins and all the vitamins and minerals you could need. The juices are raw and cold pressed. As it is a 3 day program, you would get 18 bottles that would help you in detoxification, burning fat, brightening skin, increasing energy, and reducing any kind of bloating. You would not only look but also feel thinner in a healthy way.
The juices are made of raw fruits and vegetables without any preservatives, sweetener, or color. You are advised to consume the juices in two days after they have been thawed. Store them in the freezer until you want to use them.
Conclusion
There is a lot of great options out there to choose from depending on your goals. These five choices not only help you in losing extra pounds and detoxification but also give you suitable vitamins and minerals. 3 day cleanses for weight loss are popular, because they are short, so it is more likely you won't give up, but also just about long enough to see some other benefits like improved digestion and higher energy levels.
I like Kaeng Raeng detox cleanse program because it gives you flexibility of 3 flavors that can be mixed either with water, juice or into a smoothie without giving up the taste. However, it's a bit more pricey.